Home
Authors
Posts by Southwest Booster Staff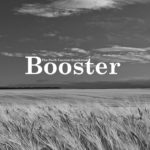 The Swift Current Southwest Booster is your best source of community news, sports and weather in Southwest Saskatchewan.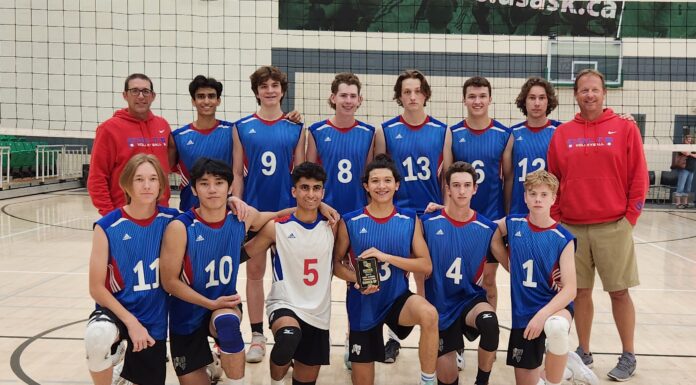 The Swift Current Comp. Senior A Colts volleyball team travelled to Saskatoon this past weekend and attended the 24-team University of Saskatchewan Huskies Tournament. On Friday, the Colts split their first match with Prince Albert St. Mary, then won the next two matches against Humboldt and Anaheim. On Saturday, they closed...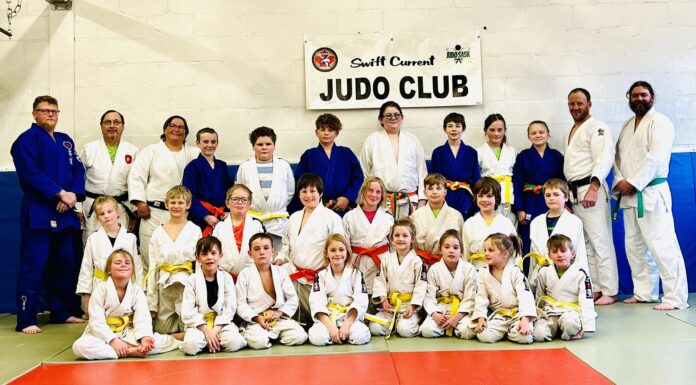 The Swift Current Judo Club was excited to learn that they are in the running for Club of the Year by Judo Sask. The winner will be announced at the annual Judo Saskatchewan Awards Banquet on October 7 in Moose Jaw. To be nominated a club must meet the requirements of...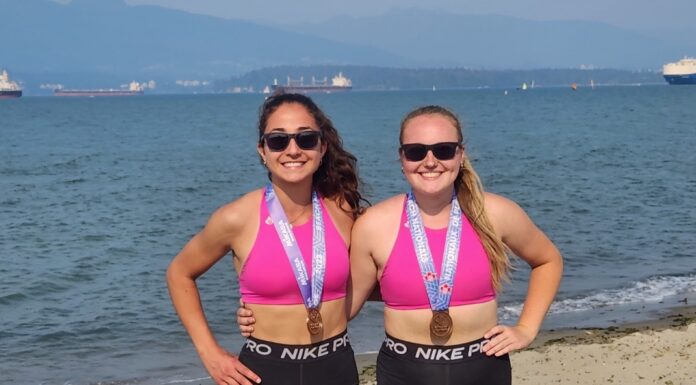 The Swift Current team of Aleni Tsougrianis and Madison Yates won bronze at 2023 Beach Volleyball Nationals in Vancouver from August 25-27. The veteran team had won silver at Provincials two weeks earlier after winning bronze in 2022.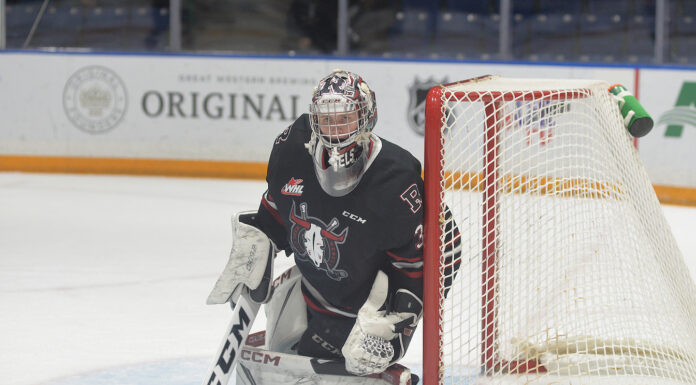 Swift Current's Chase Coward was traded from the Red Deer Rebels to the Prince Albert Raiders on August 23. Coward returned from injury late last season to post a 2.98 goals against average and a .902 save percentage in four regular season games before appearing in two post-season games. Coward appeared...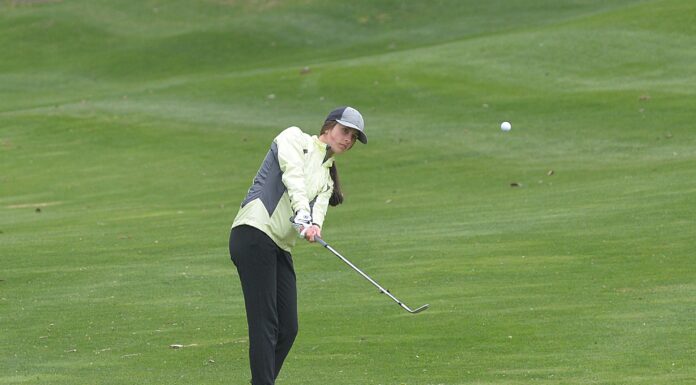 Kyle's Chloe Wills participated in the Canadian Amateur Women's Championship in Halifax last week. Her two-round performance was highlighted by a hole-in-one on the 14th hole during the opening round on Tuesday. Wills, making her amateur national debut, shot an 82 on day one and followed up with an 83 on...
The ACT Swift Stingrays set two individual provincial records at Provincials last week. Talyah Cuthbert broke two of her own 13&14 Girls Freestyle records. She improved her 100 Metre record from 1:04.34 to 1:03.92. Cuthbert also lowered her 200 Metre Freestyle record from 2:22.24 to 2:19.36. Cuthbert was also a member of the 13...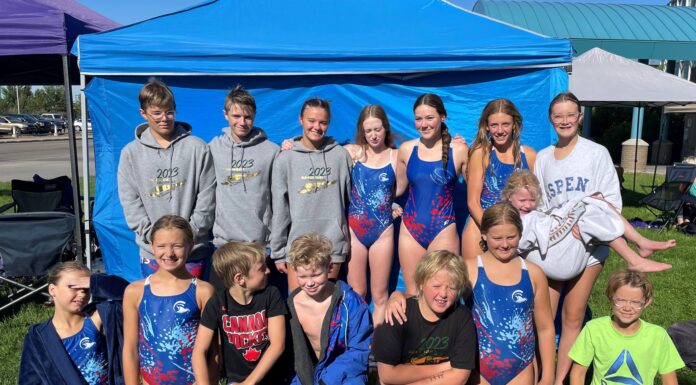 18 members of the ACT Swift Stingrays attended Provincials on July 29-30 in Saskatoon. The swimmers brought home a total of 40 individual and relay medals. Lincoln Moffitt (9 & 10) and Talyah Cuthbert (13 & 14) were provincial high point winners in their age groups. Complete Stingrays results were as...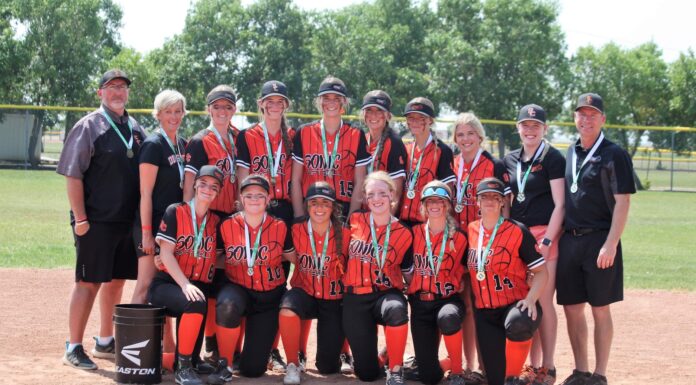 The Swift Current U17 Sonic softball team captured the Saskatchewan Softball U17B Provincial Championship title in Rosetown this past weekend. The Sonic finished the tournament with a perfect 5-0 record, scoring 55 runs and only giving up nine runs. The U17 Sonic went 3-0 in their round robin games, defeating Macklin on Friday by...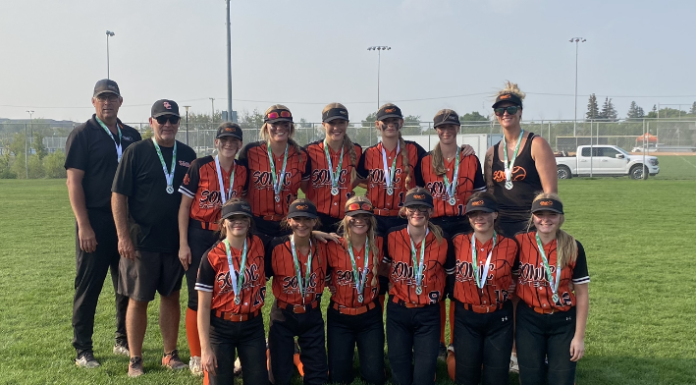 The Swift Current U15 Sonic softball team won silver at Saskatchewan Softball U15B Provincial Championships in Warman this past weekend. The Sonic finished the tournament with a 5-1 record to conclude the season with a 23-5-1 overall record. The first game of the tournament saw the Sonic beat the Prince Albert Aces 14-10. Bree...
The ACT Swift Stingrays were in the pool for the Assiniboia Aquarians Swim Meet on July 9 and came home with eight medals. Lincoln Moffitt and Talyah Cuthbert both won gold. Jett Schafer, Violet Schafer, Daphne Dyckand Declan Newton all brought home silver. Savannah Moffitt and Drew Cuthbert...
Weather
Swift Current, Saskatchewan
clear sky