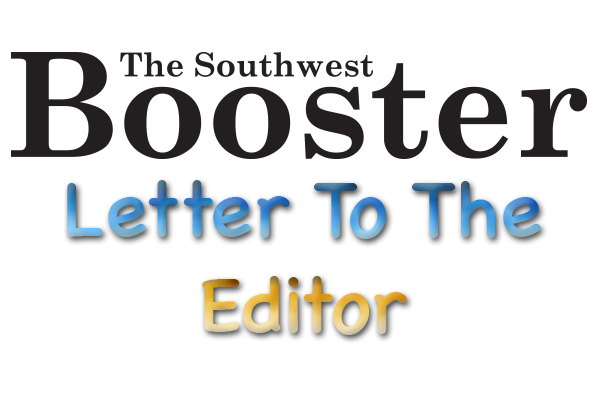 The following is an open letter to the constituents of Swift Current.
Thank you. These words seems wholly inadequate to their intended task to somehow express my gratitude for the humbling opportunity you have given me since 1999 of serve as your MLA.
I have done my best to give a voice to your views priorities and to advocate for those who brought specific concerns to the MLA office.
In this work I was aided immeasurably by the great work of Constituency Assistants.  The full time and part time CA's deserve so much of the credit for anything we were able to accomplish. And I bear the responsibility for those occasions where perhaps we fell short.  I need to acknowledge the full time CA's expressly.  Thank you Everett Hindley, Crystal Martens and Nola Smith.
Thanks need be proffered as well to the various Swift Current City Councils, area RM Councils, School Boards, the Chamber of Commerce and the Health region with whom I have had the honour to partner on local issues and projects.
I hope you will agree we achieved much together over these 17 years.  From the petition drive and lobby for a new hospital in opposition days, to the new Meadows Long Term Care Centre, two new schools, many important local infrastructure projects, area highway projects like Highway #32, Highway #4 north and south (with more work to come) the TransCanada intersection and lighting, the passing lanes south of the Saskatchewan Landing provincial park and the new natural gas power plant now under construction: these are all important projects and investments for our community and local economy.
Last week our government approved in-year supplemental education funding. I thank Everett Hindley for his advocacy of this funding and the new Premier, the Honourable Scott Moe for the decision. I know there are great pressures in our education system and I thank the trustees, administrators, teachers, EA's and all support staff for all that they do for our children and for the high quality education in our community.
I ask your pardon for the mistakes I know I made over these years. In certain areas I know there is much more work to be done but my regrets are fewer than they might otherwise be  thanks to your encouragement and constructive criticism.  I have said publicly that I have received my best advice and input for the duties I have had in the produce section at Safeway. It was my way of saying that the feedback I received right here at home helped shaped so much of why we tried to accomplish during this decade of growth in Saskatchewan.
It was a dream of mine from a very early age, perhaps a disturbingly early age,  to represent this constituency in the Legislative Assembly. That of course led to what was and will always be the honour of my working life to serve as Premier of our amazing province these last 10 years.
On behalf of Tami and our kids I offer my deepest thanks for your support and encouragement. I know there were many occasions where you had an issue to raise when you saw us out in the community but out of respect for our time together as a family you chose circumspection and delayed registering your concern for a later date. That is just one of the many exemplary reasons I love this community and the great Southwest.
And so I am back where I started with this letter. These words are truly inadequate to the task but I tender them to you with the deepest sincerity.
Thank you. Always.
Brad Wall – Swift Current resident