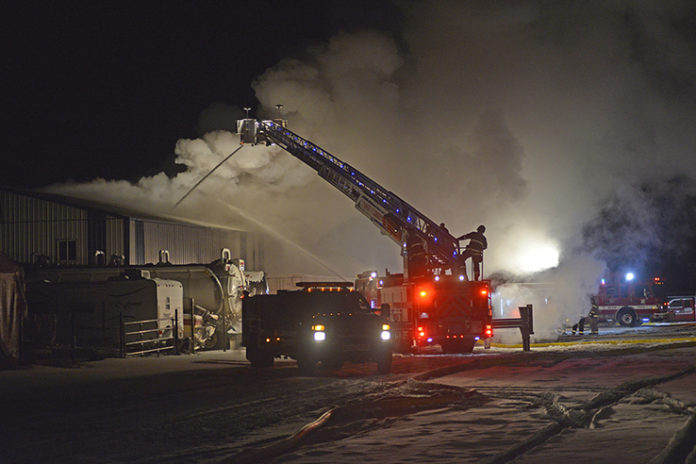 Swift Current Fire Department personnel contained a fire at a business at 1960 Greenbelt Street in Swift Current following a seven hour firefighting effort in extreme cold temperatures last night and early this morning.
A total of 15 full-time and nine auxiliary firefighters attended the fire call at 1960 Greenblat Street last night when an individual in the vicinity of the fire reported excessive smoke coming from the business.
A press release from the Fire Department notes that the fire took several hours to contain, and the extreme cold temperatures made firefighting efforts "particularly difficult".
The west half of the building suffered heavy damage during the fire. Fire personnel were able to remove four large trucks from the east side of the building, helping avoid further damage losses.
The Fire Department arrived at the scene shortly after 7:50 p.m. on Wednesday, and fire personnel were on the scene until 3:15 a.m.