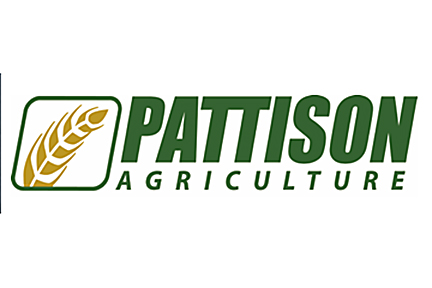 The Jim Pattison Group has announced a significant merger, with JayDee Ag Tech and Maple Farm Equipment now consolidated into a combined entity.
Now operating as Pattison Agriculture, a division of the Jim Pattison Group, the consolidation merges two major prairie equipment dealerships. They boast a combined 440 employees and operate 17 locations across Saskatchewan and Manitoba.
"This merger is a significant milestone for our staff and management team," said Darrin Didychuk, President, Pattison Agriculture. "Pattison Agriculture will serve more than 18 million acres of agricultural production, with 17 equipment dealership locations. This merger creates one of the largest agriculture-focused equipment companies in Canada. We are proud that we serve such a large portion of Western Canadian agriculture, and as a company honoured be named after an icon and Canadian business magnate, Jim Pattison and his namesake The Jim Pattison Group."
Pattison Agriculture will be headquartered in Swift Current. As part of their announcement, they noted they will continue to seek opportunities for investment and expansion into business lines that will mutually benefit the company and its core customers. As population growth continues to exceed food production, the merger comes at a time when farm equipment, service and technology is increasingly important to the agricultural sector.