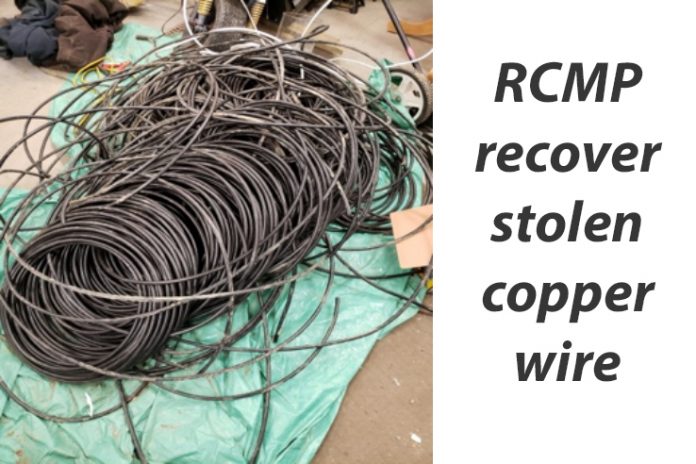 On Friday, March 22, Swift Current Municipal GIS along with the assistance of Swift Current Municipal Detachment officers, executed a search warrant at a residence situated on the 1400 block of South Railway Street E. During the search officers recovered several hundred pounds of copper wire.
Swift Current Municipal GIS is requesting the public's assistance in locating the owners of the copper wire. If you have any information or are able to identify the copper wire, contact the Swift Current Municipal RCMP at 306-778-4870.
Swift Current residents Jareme Gardner, 33, and Carly Selk, 27, have each been charged with one count of possession of property obtained by crime less than $5000 under the Criminal Code. Gardner was held in custody and was remanded to March 26 when he appeared in Swift Current Provincial Court. Selk was released and will be appearing in Swift Current Provincial Court on April 24.