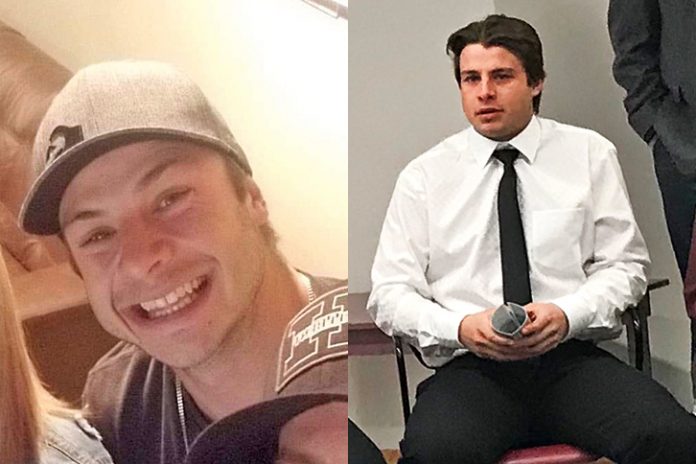 A full three weeks after last being seen, the Swift Current Municipal RCMP Detachment has expanded their efforts in their missing persons investigation into the whereabouts of Colton Koop.
The RCMP Underwater Recovery Team conducted an additional search of the Swift Current Creek yesterday and today, and RCMP are again asking for the public's assistance in learning anything about Koop's current whereabouts.
"We don't know where Colton is. That's why we've asked the Underwater Recovery Team to come back. The initial morning of the incident we had information that he had made contact with people, so when our Underwater Recovery Team arrived to remove the vehicle from the creek that day, we did not ask them to go under water because of the risks that are involved in doing that," Staff Sgt. Gary Hodges said during a Friday morning press conference. "Now that we have been able to investigate and follow up on all those leads, we've determined that that information was not correct, so we've asked the dive team, the Underwater Recovery Team to come back and check and see what else they can find under the water."
The 26-year-old Koop is believed to be the driver of a 2014 Red Doge Ram 1500 pickup truck that was southbound on 6th Ave N.E. during the early morning hours of November 16 when the truck went through the guardrail and came to rest in the Swift Current Creek. RCMP received a call at approximately 6 a.m. on November 16 alerting them of a vehicle in the creek, but the indecent may have occurred hours earlier.
RCMP are asking for the assistance of residents in the area of the accident to check their outbuildings and yards for anything that may by out of the usual or out of place.
"We understand from our investigation it may have occurred around 2 a.m. that morning. And at that time there was very, very light snow. And within that four hour period a substantial amount of snow came down. We had no tracks coming down the bank from 6th Ave. to where the vehicle came to rest that we were visibly able to obtain the morning of the incident. Once the snow melted a few days later, there was visible tracks there."
However, RCMP note they are not even certain that Koop was the driver of the vehicle, and only that the registered owner had given Colton permission to use it. They are still thawing out the truck in order to recover additional evidence.
"We have no evidence to suggest Colton was driving it at that time when the accident took place, just that he would have had access to it."
Colton was last seen at 1 a.m. at a business establishment in Swift Current on November 16.
"There's been numerous tips received from the RCMP by persons stating Colton is avoiding the police," Staff Sgt. Hodges noted during the press conference. "All this information has been followed up with numerous friends and associates of Colton's. None of them have provided any information that they have had any contact with Colton or know his whereabouts."
"And I do say to Colton if that is the case, we will continue to confirm your whereabouts and your well being. But if you watch this we would ask you to go into your police department wherever you are, and just identify yourself, and that you're fine. We will not pass that information onto your family if you do not want us to. If you indicate that you do not want your family to know where you are, that is your right and we will honour that. We just need to know that you're OK."
Anyone with knowledge of Colton Koop's whereabouts is asked to contact their local RCMP Detachment, or police service of their jurisdiction, or the Swift Current City RCMP Detachment at 306-778-4870 or through Crimestoppers.