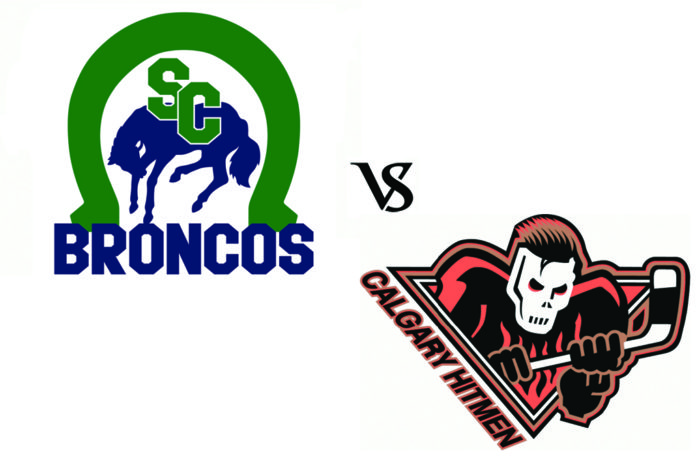 The Swift Current Broncos trailed for less than 30 seconds, but missed an opportunity for a second straight win in Calgary on Friday. Josh Prokop scored with 23 seconds left on the clock to give the Calgary Hitmen their only lead in a 3-2 win over the visiting Broncos.
The game was scoreless for over 34 minutes until Ethan O'Rourke scored his first goal as a Bronco. Calgary replied 1:22 later when Riley Stotts scored against his former team.
The Broncos took another lead 8:01 into the third period when Joona Kiviniemi scored an unassisted goal, his sixth of the season. The Hitmen replied only 42 seconds with a Egor Zamula goal to tie the contest 2-2.
Rookie Isaac Poulter made 42 saves in the loss to drop to 2–6-0-0. Jack McNaughton made 11 saves to improve to 7-7-0-1 for the Hitmen.
The Broncos fell to 5-22-1-1, while Calgary improved to 13-14-2-1.
The Broncos will visit the Red Deer Rebels on Saturday.