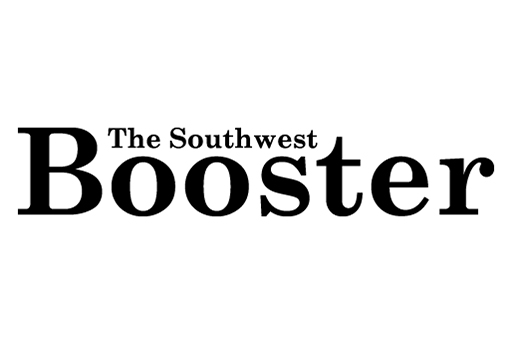 The Swift Current branch of the Canadian Mental Health Association is rallying community support behind their efforts to win top prize in a national contest.
The Swift Current CMHA has been named one of 10 finalists in the iA Financial Group's Canada-wide philanthropic contest which boasts a $125,000 grand prize. Just by earning a spot among the finalists has guaranteed they will receive a minimum $10,000 from iA Financial Group.
"We're very excited to make the shortlist. It's a national competition so we're not only excited but we're very surprised to have made the shortlist," explained Jacqui Williams, Executive Director of CMHA Swift Current. "However, we would sure like to be in the top three," she explained, noting the winner will claim $125,000 and there are two runner-up prizes of $50,000.
"That would make a big difference," she said of the contest top prize. "We're looking to get a new building. Some of this money would be earmarked for that, so that would be incredibly helpful. The other thing that some of this money would be earmarked for would be an additional staff so we could increase programming and go past business hours."
While the CMHA offers a series of programs, they are limited in their scope because of not being able to provide consistent evening opportunities.
"I feel like there's a gap there. I think the service that we're providing to the people that we're providing service to is really good. But I feel like there's a gap where we're not reaching people because we are only available during regular business hours."
"It would be nice to have something that's in the evenings or on the weekends so that more individuals could seek service. So it could mean a lot to a lot of people."
With the desire to expand their programming, it again reinforces the fact their their current facility no longer meets their needs.
"I think we have outgrown our current facility. And in addition to outgrowing it, it's not accessible, and I think that's such an important thing that every individual has access to your building. And a lot of people don't."
"It would be nice to have something that's not only bigger, but that's accessible to everyone."
Catherine Tardif, Advisor in philanthropy, sponsorship and donations at iA Financial Group, said their second annual philanthropic contest allows them to help out a series of deserving programs.
"We really hope that we can make a difference with that amount of money," she aid of the top prize of $125,000 and their total donation amount of almost $300,000.
Last year, iA Financial Group held a contest to celebrate their 125th anniversary, and last year's success prompted them to continue the program this year.
"It worked so well last year and it was really important for us and for our president to go ahead again this year. And it's going to be an annual contest," she said. "Every year we're going to have a different theme. This year we are focusing on mental health and next year there will be another theme. So every year we are going to be targeting different charities."
Tardif added that iA Financial Group will be focusing their contest on charities that are involved in health, education and social services.
"There's so many causes. I sat down with my president and mental health was a cause that spoke to him. There are so many people effected by that problem, and honestly it was my president that it was really important for him to go with that cause."
The contest is open through the month of November, and an individual is allowed to vote only once in the contest.
The online voting can be access at http://www.ia.ca/contest-ia-donations or by clicking on the link on the CMHA Swift Current Facebook page.