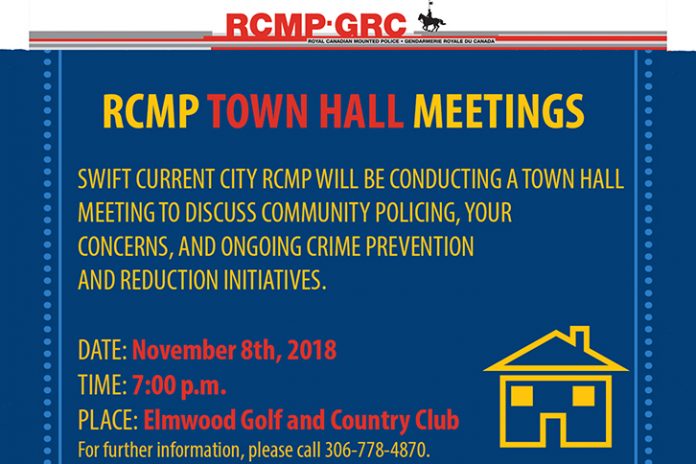 The Swift Current Municipal RCMP Detachment will be engaging with people within the community during a Town Hall Meeting on Thursday, November 8.
The RCMP Town Hall Meeting is set for 7 p.m. at the Elmwood Golf and Country Club. This event is the second of two Town Hall style meetings to be hosted this year. The first town hall of the year was hosted back on April 28.
The fall meeting will again be an opportunity to hear about community policing, plus ongoing crime prevention and reduction initiatives. The public will have an opportunity to raise concerns and ask questions regarding policing issues.