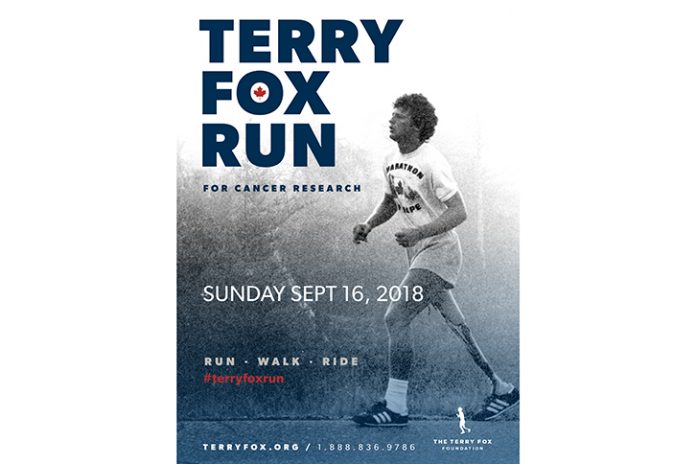 The Terry Fox Foundation is searching for an individual interested in volunteering as the local organizer for Swift Current's Terry Fox Run on Sunday, September 16.
The unavailability of the current organizer on run day has prompted the provincial Terry Fox Foundation to put out a call for an interested individual or individuals to take over the final details of hosting the run.
"We don't want to see Terry's legacy lose its way there," explained Allison Doan from the Terry Fox Foundation. "And we don't want to lose our presence there because Terry Fox is important to everybody. Cancer touches everybody. So we want all communities across the province to be involved as much as possible. So we really hope that the charitable legacy that has occurred in Swift Current will continue, and somebody will step up and take this."
With Swift Current having hosted 36 events during the 38 year history of the Terry Fox Run, there is an established group of participants, volunteers, and supporters involved in the annual hosting of this fundraiser.
"There is an organizer, but she has had something come up last minute where she can't be available the day of the run. And her support has suddenly moved away, so she's left a little stranded," Doan explained. "So we're trying to find a way to make sure that, in conjunction with her, we can still ensure that the run goes forward."
The run day organizer will take over in order to tie up any loose ends which have not been completed, ensure that everything is prepared for the run site, find volunteers for registration, and promote the run in the days leading up to September 16. Over the past few years, the Terry Fox Run has followed a 10 kilometre route along the Chinook Pathway, and participants have ran, walked or cycled along the route.
"Fortunately the Run Organizer will not have to do nearly the same level of work as what they normally do," Doan explained.
Event supplies are already in the hands of the current organizer, and she will assist her replacement with any guidance they may need. The provincial office is also available for additional support, assisting with any questions and other help which might be needed.
This volunteer would help ensure the continued legacy of the event in Swift Current, which has hosted a Terry Fox Run during 36 of the 38 years the national run has been hosted.
"It has a long, long history in the community. And the community has raised an incredible amount of money. Of course the funds are very beneficial, going towards cancer research, they are very important to us."
Interested individuals are encouraged to contact the Saskatchewan office of the Terry Fox Foundation at 306-757-1662, by email at sk@terryfoxrun.org, or through any of the links available at www.terryfox.org/contact-us/.