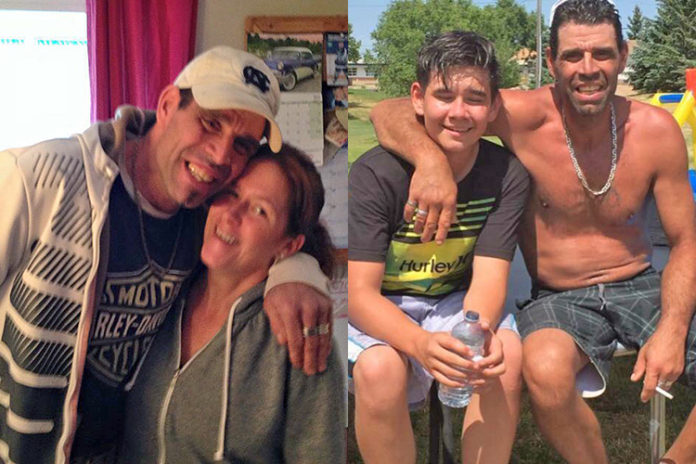 Family members are pleading for any information which would help locate Claude Landry of Kincaid who has been missing since Thursday, July 12.
Marie Moldovan is extremely concerned about Landry's unusual disappearance. She explained that he left their home last Thursday with a couple claiming they knew the location of their missing dog "Walker". He left the house without his phone or his wallet.
"In 13 years Claude has never disappeared on me. If he is away from home he always makes contact," she told the Booster earlier tonight.
The 48-year-old Landry was last seen wearing a blue and red polo shirt, white shorts, a white baseball cap, and Sugi running shoes. He has a tattoo of a heart on his chest, "freedom" tattooed on his back, "Payton" on his hand, a Tasmanian devil cartoon on his left calf, and barbed wire on his upper right arm.
Landry is a father of six children and step-father of two. There was a big trip for a family reunion with his children planned for August.
"It was to be the first time all of his children would be together," she explained. "He was very happy and excited for this trip. We. Are all truly worried and beg for your assistance in bringing Claude home safe."
She notes that Landry developed PTSD while serving in the Canadian Armed Forces with the Royal 22nd Regiment (The Van Doos).
"For many years his PTSD was undiagnosed and because of it he experienced many struggles. Claude spent a lot of time with various youth to try and assist them with their struggles. He believed his personal story was an effective tool to help these youth with. Some of the youth he personally mentored have turned their lives around and are currently succeeding."
Anyone with information as to the whereabouts of Landry is asked to contact Gravelbourg RCMP at 306-648-4350 or Saskatchewan Crime Stoppers at 1-800-222-TIPS (8477).