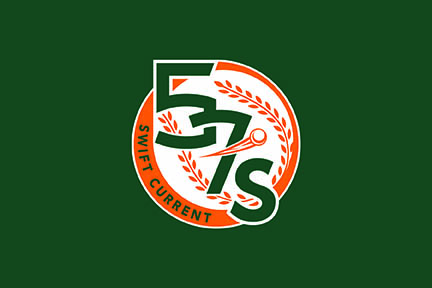 After falling behind 3-0, the Swift Current 57's scored nine unanswered runs for their eighth consecutive win Melville on Wednesday.
The 57's handed the Millionaires a 9-3 win as their late season surge, directly following a five-game losing streak, continues.
The Millionaires put three runs on the board before they made an out, capped by a Nik Pagan two-run home run in the first inning.
The 57's cut into the lead with a run in the fourth inning and then exploded for six runs in the fifth inning to take a lead they would not relinquish.
Evan Pontley picked up the win after allowing five hits, one walk, and three runs over seven innings.
Lefty Jack Ferguson and Tommy Steier split the final two innings to close our the win.
Outfielder Myles Miller continued his steady production with two hits, one run scored, and four runs batted in.
Ruben Rodriquez also continued his incredible start with the 57's. The El Paso, Texas product finished two-for-three with two walks, four runs scored, and one run batted in.
Nick Canas also had two hits with a run scored and a RBI.
The 57's improved to 22-17 in the Western Major Baseball League, while Melville dipped to 11-25.
The two teams will rematch on Thursday at Pirie Field.