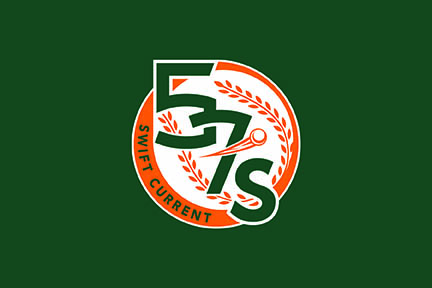 The Swift Current Midget AAA 57's lost a pair of Saskatchewan Premier Baseball League games in Regina to the White Sox on Tuesday.
The 57's dropped the opener 13-3 when they were held to three hits. Brody Alexandre tripled and scored, while leadoff man Quinn Patenaude hit a pair of singles.
The 57's dropped the second game 9-5 when the White Sox scored in five of the six innings that they hit in.
Right-fielder Hunter Johnson hit his first home run of the season in a losing cause. Nathan McInnis and Logan Fritzke each had two-hit outings for the 57's. Mac Gross singled, scored, and stole a base.
The Midget 57's fell to 9-17, while the White Sox improved to 19-7.
The 57's will be back in Regina on the weekend for their final four regular season games against the first-place Regina Wolfpack and the Athletics.