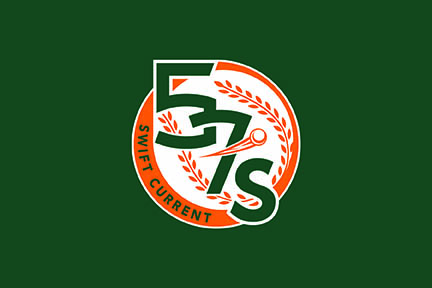 The Swift Current 57's used the long ball and some strong starting pitching to defeat the host Moose Jaw Miller Express 8-4 for their seventh straight win on Tuesday.
The 57's jumped out to an early lead when Bo McClintock hit a three-run home run before an out had even been recorded in the game. Jered Binsfield added a single to score Ethan Hunter to complete a four-run opening inning.
They added to their lead in the second inning when Ruben Rodriquez grounded out to score Nick Canas.
The 57's added some insurance in the ninth inning with a two-run home run from Ben Komonosky. Ryan Gross added an RBI single to plate Hunter.
Isiah Campa earned the win after allowing only one hit and one run over six innings. His lone blemish was a sole home run from John Prudhom in the sixth inning.
Aaron Pugh and Spencer Koelewyn both added scoreless relief innings before the Miller Express got to Nick Hooper for three runs in the bottom of the ninth. Tommy Steier came on and got the final out to clinch the win when Ryan Gross picked off Alex Hendra-Brown at first base.
The 57's improved to 21-17, while Moose Jaw fell to 18-18.
The 57's will visit the Melville Millionaires on Wednesday.