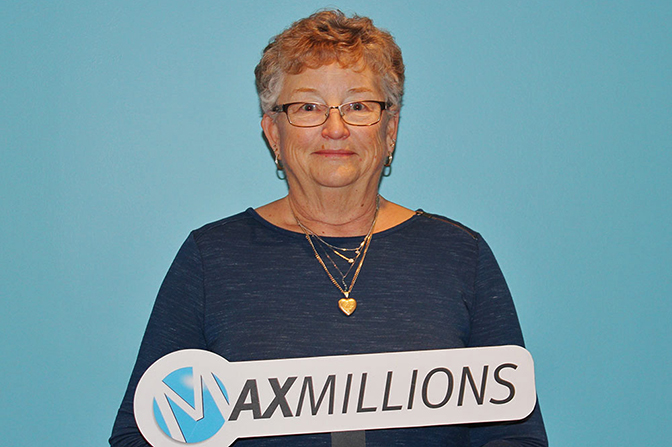 Shaunavon resident Donelda Hassman is $500,000 richer after winning one of the MaxMillion prizes during the December 15 Lotto Max draw.
While no ticket matched the $60 million grand prize on December 15, there were five winning numbers among the 15 MaxMillion prizes which were drawn that Friday. Hassman's numbers, 5, 14, 33, 36, 40, 41 and 46, matched a ticket sold in Quebec, so the two winning tickets were worth $500,000 each.
"I really couldn't believe it," Hassman said. "I was shocked when I saw the number come up on my screen."
The happy winner said her winnings will help her pay off some bills and take a vacation.
Hassman purchased her winning Lotto Max ticket at Pioneer Co-op located at 32 Shaw Street in Herbert.