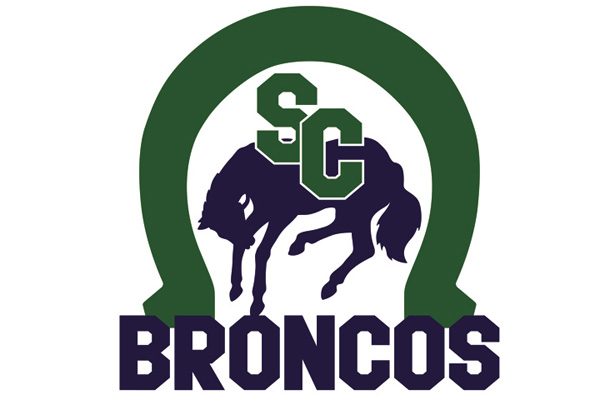 Fan support for the Swift Current Broncos has been growing by leaps and bounds during the early days of 2018, with the Western Hockey League franchise adding over 500 more season ticket subscribers during the first half of the month.
As of noon Tuesday, the Broncos season ticket total reached 2,259, a jump of 545 from their 1,714 season tickets holders back on January 1.
"Its been absolutely phenomenal. And you certainly don't normally get this kind of uptake for season tickets two-thirds of the way through your year. It's awesome," admitted Broncos Director of Business Operations Dianne Sletten. "It's just the most fantastic thing…but there are some challenges logistically with making sure people get the seats that they want."
With just over 78 per cent of the seats in the Innovation Credit Union iPlex filled with season ticket holders, there are now just over 600 walk up tickets available for each game. Seating capacity at the iPlex is 2,890.
"For us the big concern right now is for people that have flex tickets, is to come in and exchange those for the game that you want right way, because you may not get anything."
Sletten noted that flex tickets are subject to ticket availability, and many people tend to leave those flex tickets for contests at the end of the year.
"We just want to be sure that people can get in and get the tickets for the games that they want to come to."
The Broncos will be selling season tickets up until January 31, and the team expects they could sell as many as 2,400 season tickets and still meet their necessary ticket requirements for fans of visiting teams.
Clearly, Bronco fans are giving a ringing endorsement of Swift Current's addition of highly skilled defenceman Josh Anderson from the Prince George Cougars, the blockbuster trade which added Stuart Skinner, Giorgio Estephan and Tanner Nagel to the roster from the Lethbridge Hurricanes, plus transactions which acquired former Calgary Hitmen talents Matteo Gennaro, Beck Malenstyn and Andrew Fyten.
And, with tickets scarce during the Broncos playoff run last spring, fans are not wanting to miss out on the post season this year.
"It is the best way to ensure you're here for the playoffs is to have that season ticket, so that's certainly where the rush has come from," Sletten admitted.
Details on playoff ticket packages will be announced in February.
Sletten added that the game day atmosphere at the rink for the final 12 games of the regular season will be memorable.
"I think we should be close to sell outs for every game of the year," she said. "Experience wise, that's huge. It's so much more fun to be coming to the games when it's like that.
Additionally, the revenue generated by the heightened fan interest helps the Broncos bottom line and improves their financial sustainability.
"Financially, it's huge to us. It should be a really, really good year financially for the Broncos, and we're so excited about that."
"Certainly having 2,200 to 2,300 season ticket holders is really going to position us well for next year. It's going to be the same exciting brand of hockey next year, and I think people will be excited to continue on once they get to the games."
"It's going to be a lot, a lot of fun."