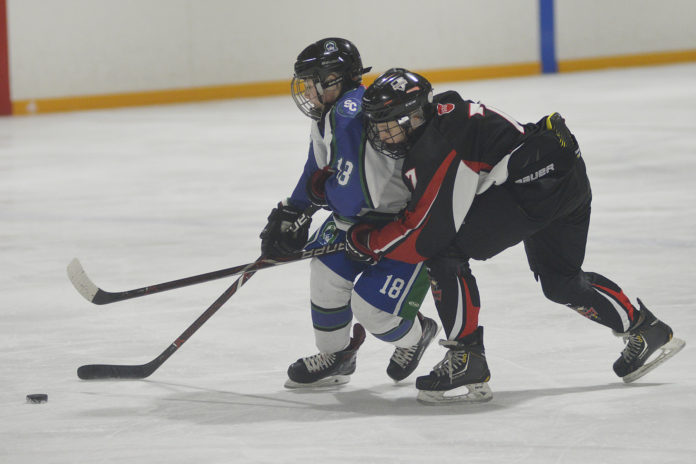 The Swift Current Southwest Terminal Broncos lost 4-1 to the visiting Moose Jaw Warriors in the South Saskatchewan Peewee AA Hockey League Wednesday.
Connor Choo-Foo scored the only goal with assists from Jace Bymoen and Brayden Sumner.
The Broncos dropped to 9-7-2, while Moose Jaw improved to 5-13-2. The Broncos will return the visit to Moose Jaw on Friday.