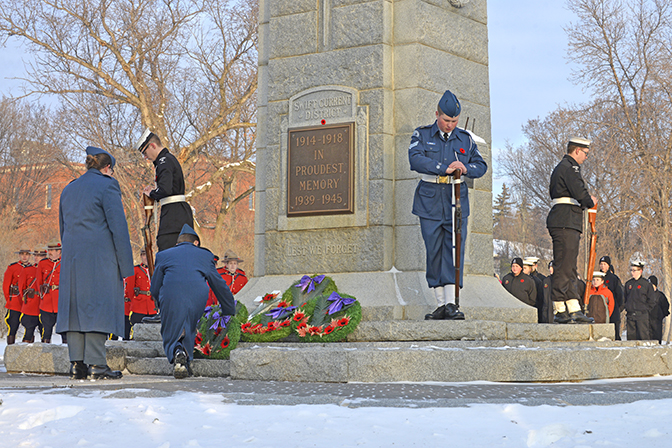 Residents of Swift Current had strong turnouts during a pair of morning observances of Remembrance Day.
November 11 began with a 9 a.m. Cenotaph ceremony, followed by a standing room only attendance at the Royal Canadian Legion Branch #56 Service of Remembrance at the SCCHS Cafetorium at 11 a.m.
The afternoon events continued with a luncheon, and an opportunity to see a number of vintage military vehicles in front of the Branch #56 on 1st Ave. N.E.
A full slate of November 11th events wraps up this evening with a performance by Rosie & The Riveters at the Legion.
Remembrance Day 2017