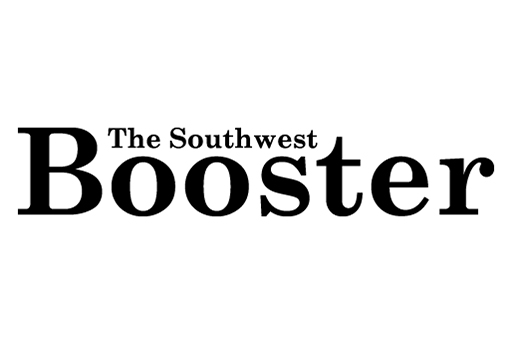 A total of $5.9 million in additional supports are being provided by the provincial government to help combat crime in rural Saskatchewan.
A total of 258 additional officers with arrest and detention powers will be deployed province wide through the creation of the new Protection and Response Team. The initiative was adopted by the province following the release of a report from a special Crime Reduction Committee which toured 10 communities and met with 58 stakeholders earlier this year.
The initiative to enhance public safety will utilize both new and existing resources. The new PRT will consist of 258 armed officers who will have arrest and detention powers. Of these there will be 120 police officers from RCMP and Municipal Polices forces. That includes 60 police positions currently deployed to the Combined Traffic Services Saskatchewan, 30 new police positions, and 30 re-purposed police positions which are currently funded by the Ministry. Those positions will be integrated with 40 Ministry of Highway Commercial Vehicle enforcement officers who will now have expanded policing powers, along with 98 Ministry of Environment Conservation Officers. All PRT members will receive a comprehensive training curriculum, and staffing and training for the PRT will begin immediately with the aim of having the program fully staffed this fiscal year.
The additional manpower from the Ministry of Highway Commercial Vehicle enforcement officers plus the Ministry of Environment Conservation Officers is designed to improve response time when calls are received for assistance.
"The commonality of all three of those organizations is they all have red and blue lights, and there's an expectation of the public when you see a red and blue light, that they can get help. So what this is trying to do is not take away from their duties, but it's to give them expanded capabilities to make that stop, and to respond immediately if there's a B&E in progress." Deputy Minister of Justice for Corrections and Policing Dale McFee said when the initiative was unveiled by the provincial government on August 23.
"This is a combination of a strategy. So there's no anticipated loss of any services that communities will feel. We feel that we will be stronger." said McFee said.
The recommendations come following the findings of the Crime Reduction Committee who admitted there were concerns about policing in every corner of the province. Their report notes that most RCMP detachments are short-staffed due to various reasons, and remaining officers have to do their own tasks as well as handle the additional workload.
"This is all about visibility. So providing more visibility on the highways, and more visibility on the roads to deal with a number of these items, I think is going to free up a lot of time for RCMP officers to respond to some of those things. So this is all about reducing response time."
The provincial government will be investing $5.9 million to support the new Protection and Response Team (PRT), and other recommendations in the report. SGI will be providing $4.9 million directly to fund the additional officers, with the remaining $1 million coming from the Ministry of Justice.
In addressing the rural concern about the visibility of police and response times to ongoing property crimes, one of the report recommendations is to reinstate a Rural Crime Watch program.
"We want to enhance the ability of Municipalities to be able to provide that service," Minister of Justice and Attorney General Gordon Wyant said.
"It was a while ago, farms were a lot smaller than they are today, and neighbours could keep an eye on their neighbours. And that's not the case any more. Farms are much larger and neighbours don't have an opportunity to do that. So what kind of solutions can be brought to that? How can we enable the revitalization of a Crime Watch program in areas and municipalities that want that?" Wyant said.
He also said there could be some technological solutions that could be provided to help reduce the instances of crime in rural Saskatchewan. The government will engage Innovation Saskatchewan to see if there are any innovative technological solutions to help crime proof property.
"There's lots of practices in rural Saskatchewan that perhaps could be changed that would assist in deterring crime on particular pieces of property. We're going to continue to have those kinds of discussions, not only with SARM as a partner, but with individuals within the community," he added.
"There's lots of things that could happen in rural Saskatchewan that perhaps practices could change to deter crime for instance."
However, the resounding theme that the committee heard loudest during their meetings across the province was the perception that the Youth Criminal Justice Act is ineffective. This has lead to the province formally calling on the federal government to toughen the criminal justice act.
"We have a sense that there is, in terms of youth being involved in crime, that youth need to be held responsible for crime that they commit. And we see with respect to the current reading of the act, the way it's currently drafted, we think there can be more accountability of offenders. And so that's one of the reasons we've written to the Minister. We think that there needs to be an in-depth consultation on what that Act says and how it's being implemented across this country," Wyant said.
Saskatchewan will also be calling on the federal government to provide financial support in the development of a Western Canada Aboriginal Gang Strategy to help combat urban crime.