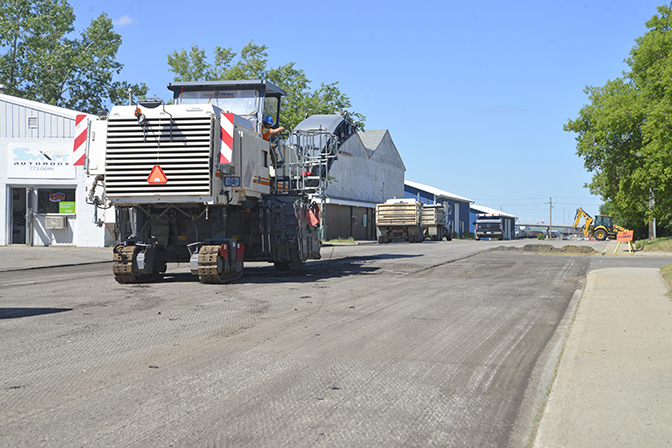 Swift Current motorists are being reminded of a pair of paving projects in Swift Current on Monday and Tuesday.
Traffic is currently being re-routed around paving crews resurfacing North Railway Street from 6th Ave. N.E. to South Railway Street. The construction area is closed to traffic, except for heavy truck traffic. Intersections along North Railway St. will also be restricted during paving operations.
City of Swift Current officials are asking drivers use an alternate railway crossing today, as the 11th Ave. N.E. crossing is closed during paving operations.
Mobile Paving crews will also be beginning a resurfacing project on Cheadle St. W. from 2nd Ave. N.W. to 3rd Ave. N.W. on Monday afternoon. This project also has a one day schedule.
This construction area will also be closed for a day, and intersections along Cheadle St. W. will be restricted.