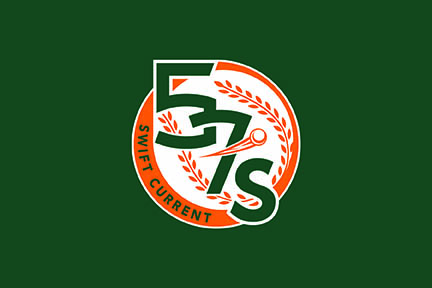 The Swift Current 57's scored the first 10 runs to double up the visiting Weyburn Beavers 10-5 on Monday.
After losing three of their previous four games, the 57's scored five runs in the first inning, added three runs in the third, and two more in the fourth inning to put the game out of reach.
A balanced attack saw eight different players come around to score as seven different players had runs batted in and six players had at least one hit. The 57's only had seven hits, but combined with eight walks, five hit batters, and three Weyburn errors, they were able to reach double digits on the scoreboard.
Nick Canas led the offense with two hits, one walk, three runs scored, a stolen base, and an RBI.
Five different pitchers combined to cover the nine innings. Garrett Goodall got the win after four scoreless innings, allowing four hits and one walk while striking out three to lower his earned run average to 1.08.
The 57's improved to 6-3, while Weyburn dropped to 6-4. The 57's are back at home Tuesday to host the Medicine Hat Mavericks at 7:05 p.m. at Mitchell Field.