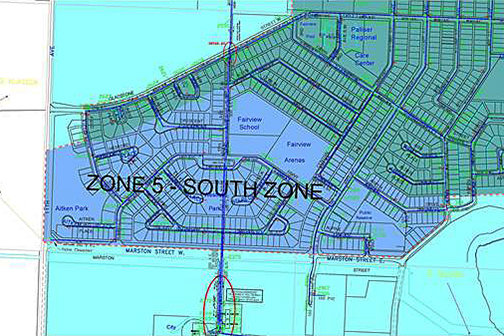 Residents in portions of Swift Current's Southside are returning home to a Precautionary Drinking Water Advisory.
The Water Security Agency has issued the Precautionary Drinking Water Advisory on properties located south of and including Hayes Drive in Swift Current. The advisory is expected to be in place for 48 to 72 hours or until water samples return in favourable conditions.
The impacted properties include mainly homes south and west of Fairview School, but an exact map provided by the City shows the exact streets where the advisory is in place.
In addition, all impacted properties will have notices placed on their front doors.