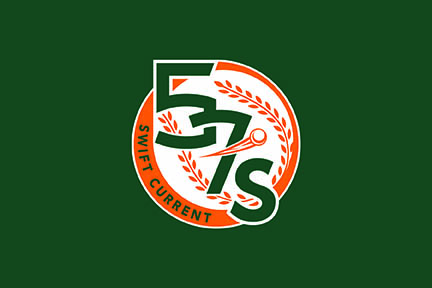 The Swift Current 57's hit three more home runs to move to 4-0 with a 13-5 win over the host Yorkton Cardinals Monday.
Playing their first road game of the Western Major Baseball League season, the 57's made five errors to allow Yorkton to score in five of the first six innings. They compensated with a grand slam from Brett Esau during a six-run third inning amongst their 17 hits, including nine for extra bases, four stolen bases, and six walks.
The 57's also got a solo home run from Cole Thibideau during a three-run eighth inning. They put the game out of reach with four runs in the ninth inning with a two-run triple from Riley Campbell and a two-run home run from Blake Adams, who now leads the WMBL with 10 runs batted in during his first four games.
Garret Goodall got the win in a relief appearance after allowing two hits, and one run over 1.1 innings. Aiden Goodall, Trey Taylor, and Layne Downing also made relief appearances after Fernando Pena lasted only 2.2 innings.
Campbell, Adams, and catcher Mason Brown all finished with three hits in the win.
The 57's are back at home Wednesday to host the unbeaten Lethbridge Bulls (4-0).