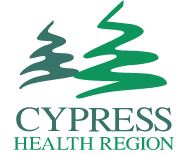 A series of tough budget decisions along with spending nearly all of their surplus reserves allowed the Cypress Health Region to balance their 2017-2018 operating budget.
The Cypress Regional Health Authority approved an operating budget of $144.1 million and a $17.8 million capital budget during their May 31 board meeting.
"We balanced it through our surplus, the majority of it was through our surplus," admitted Larry Allsen, Interim Chief Executive Officer and Chief Financial Officer for the Cypress Health Region. "We had some capital reserves that we brought in that we were going to use it for other things, but now we've brought those in."
Cypress Health utilized $5.18 million of unrestricted surplus funding plus $1.6 million in capital reserve to balance the budget. There was also $1.6 million of operating efficiencies found, plus the region had $795,000 in reduced costs following program and service cuts made during the spring provincial budget.
The Ministry of Health had provided Cypress Health with an accountability document before the budgeting process calling for the region to locate $9.239 million in efficiencies in this year's budget.
"We found the $9.2 million. It wasn't fun, but we managed to scrape it all together. We won't be in as good as financial shape, but as we roll into the big Provincial Health Authority at the end of the year, our finances and our budget will be balanced going in," Allsen commented following the approval of the budget.
Of the Region's $144.1 million operational budget, a full $116.1 million will go towards employee wages.
Allsen admitted that their staff have ultimately been instrumental in balancing the budget. Because of prolonged vacancies in the Region, indicative of Canada-wide healthcare staffing challenges, their staff have gone "above and beyond" in providing services at their facilities.
"That surplus has been on the backs of our staff who have, as you know in the last two or three years we have had large vacancies in our salary lines, staff working overtime, working short, sometimes working without a lot. Their hard work has really gotten us into the position we are in right now to offset the target that we had been given."
While the region is having difficulties filling positions, both in Swift Current and at their rural facilities, this lower salary demand helps the Health Region stay on budget.
"We do use vacancy management as a tool to help balance our budget," Allsen noted.
"Our employees, we've asked a lot out of our employees in the last four years. When you're out in a facility working by yourself, cause your counterpart is sick, we can't fill the other position. People are going above and beyond. And that's what results in the big surpluses."
After the approval of the budget, the Health Region is now operating with a slim unrestricted surplus.
"By using most of our unrestricted surplus we will leave the region $277,000 for emergent capital needs, which isn't a lot of money. But in a tight budget year provincially, we have done our part. We have met the requirement that was asked of us. It doesn't leave us a lot of money in unrestricted surplus. But we'll see how it goes throughout the year."
"It isn't a lot, I've got to say. But we will have to address those as they come, work with the Ministry and government if something large happens. There's going to be some conversations as to how we are to meet those demands or those pieces of equipment that fail."
The 2017-2018 operating budget is the last for the Cypress Health Region, as the province now transitions to a single province wide Health Authority.
The final Cypress budget contains $17.8 million in capital spending. A full $14.5 million of this spending is dedicated for the Leader and District Integrated Healthcare Facility (over $9 million), plus meeting this years P3 payment for The Meadows. There is also $756,000 set aside for minor renovations in the region, plus $2.39 million in equipment.