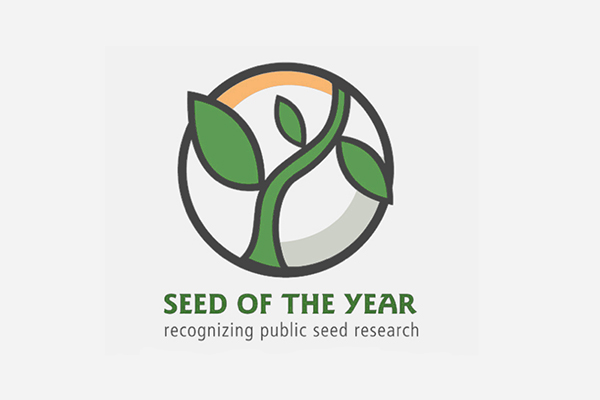 Strongfield wheat, developed by Dr. John Clarke and the wheat breeding team at AAFC Swift Current, was selected as the 2016-17 Seed of the Year West winner.
The honour was presented at the Prairie Grain Development Recognition Luncheon in Winnipeg.
Stongfield was available for the first time as Certified seed for the 2006 season. By 2007 it was the number one durum in acres in western Canada. At its peak in 2011, Strongfield held two thirds of all durum acres in western Canada.
The commercial launch of Strongfield came at a critical time when the Canadian market was under pressure from Europe to reduce cadmium concentration in durum exports. Strongfield was the first commercially successful durum variety with low cadmium, essentially saving the Canadian durum industry from potential European non-tariff trade barriers related to heavy metals in food products.
"Strongfield has been SeCan's number one selling durum for the last 10 years, and up until 2016 was still the number one durum in western Canada," said Todd Hyra Business Manager, Western Canada SeCan. "The fact it has maintained a large acreage for so long, and the fact that newest durum varieties have Strongfield in their parentage, demonstrates the impact that the variety has had on the market from breeding programs right to the durum grower.  Products like this don't come around very often – Strongfield is certainly a very worthy winner of Seed of the Year."
Seed of the Year is designed to provide recognition seed varieties that have made a significant contribution to the economy, agriculture, and the Canadian public in general. Although the name, Seed of the Year, indicates the contribution in a particular year, the program is much broader reaching and considers total lifetime achievement and contribution. Seed of the Year believes it is important to recognize the value of our plant breeding programs, as well as encourage the entry of new plant breeders to the industry.