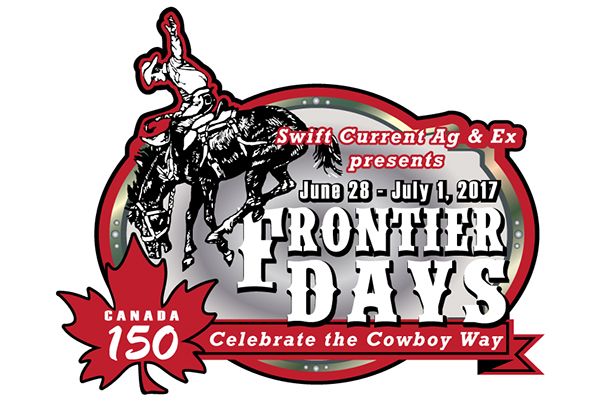 There is a country flair to the grandstand entertainment for Frontier Days 2017, with The Washboard Union and Sawyer Brown confirmed as the headliners for two concert evenings during the 79th edition of Frontier Days.
The Swift Current Agricultural and Exhibition Association announced there will be two concert evenings, and they will expand to a pair of evening Canadian Cowboys' Association rodeos during the June 28 to July 1 fair.
The Washboard Union will bring their high energy mix of country and bluegrass to the stage on Wednesday, June 28.
This fast rising group is on the fast track to success after capturing the 2016 Rising Star Award along with 2016 Roots Artist or Group of the Year honours at last year's Canadian Country Music Association Awards. They also pocketed a trio of British Columbia Country Music awards for Group of the Year, Roots Artis of the Year, plus Songwriter of the Year.
The Washboard Union burst onto the music scene with their self-titled debut recording in 2012, and their 2015 EP In My Bones has produced a pair of top 10 chart hits in Maybe It's the Moonshine and Shot of Glory.
The Vancouver based band is led by principle members Aaron Grain, Chris Duncombe and David Roberts, and they have a growing reputation as a band to not miss seeing live.
They will be showcasing their sound to a number of live audiences this summer in addition to their Frontier Days appearance, as they will also be performing at Country Thunder Saskatchewan and Country Thunder Alberta, plus the Big Valley Jamboree in Camrose.
Sawyer Brown will close out Frontier Days with a Canada Day concert, and an opening act for the July 1 concert will be announced at a future date.
Sawyer Brown boasts over 20 studio albums during a performing career which was launched into high gear after winning Star Search in 1983. The country rockers have released chart topping hits Some Girls Do, Step That Step, Thank God for You, and they boast a long list of top five singles, including: The Race Is On, The Walk, All These Years, Cafe on the Corner, Trouble on the Line, The Boys and Me, Hard to Say, I Don't Believe in Goodbye, This Time, Treat Her Right.
They were named the Academy of Country Music's Top Vocal Group in 1996 and they received a total of 13 nominations between 1985 and 2000.
Sawyer Brown's line up of Joe Smyth, Gregg Hubbard, Mark Miller, Jim Scholten and 2004 addition Shayne Hill continued to fill venues across North America.
The Ag and Ex also announced that the CCA Rodeo will be featured twice as the evening entertainment during Frontier Days. A CCA Rodeo will be featured on Thursday, June 29. A second evening rodeo will be held on Friday, June 30, followed by a Cowboy Cabaret.
A Frontier Days Platinum Package (which includes a four day gate admission, both grandstand concerts, three CCA rodeos, plus the Cowboy Cabaret), will be offered at a Ticket Blitz price of $50 at the Step Into Spring Trade Show on March 10 to 12. Only 500 tickets will be sold at this price, which is a $35 saving from the regular Platinum Package price of $85.
Individual event tickets will also be available at Step Into Spring. Advance tickets for The Washboard Union are available for $25 (which includes gate admission). That price will increase to $35 at the gate. Sawyer Brown tickets are available for $35 (including gate admission). Ticket prices go up to $40 at the gate.
In addition, a rodeo package for all three CCA Rodeos plus the Cowboy Cabaret can be purchased for $30.
Additional information is available through the Ag and Ex website http://www.swiftcurrentex.com.