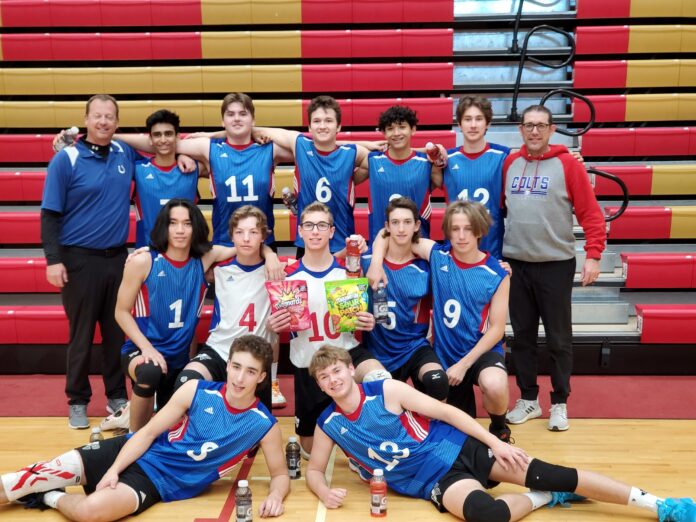 The Swift Current Comp. Senior Colts volleyball team kept on rolling with another gold medal in Prince Albert to make it three straight tournament wins.
The Colts were at the 16-team tournament host by the Carlton Crusaders. On Friday in pool play, the Colts went 3-0 and won pool C with wins over Saskatoon Aden Bowman, Saskatoon Christian, and Melfort.
On Saturday, the Colts defeated Saskatoon Holy Cross (25-18, 25-18) in the quarter-final and Prince Albert St. Mary (25-23, 29-31, 15-12) in the semi-final.
In the final the Colts faced off against Prince Albert Carlton and came out on top in three sets (25-13, 17-25, 15-12).
The Colts will return to action on Oct. 20 in Saskatoon.