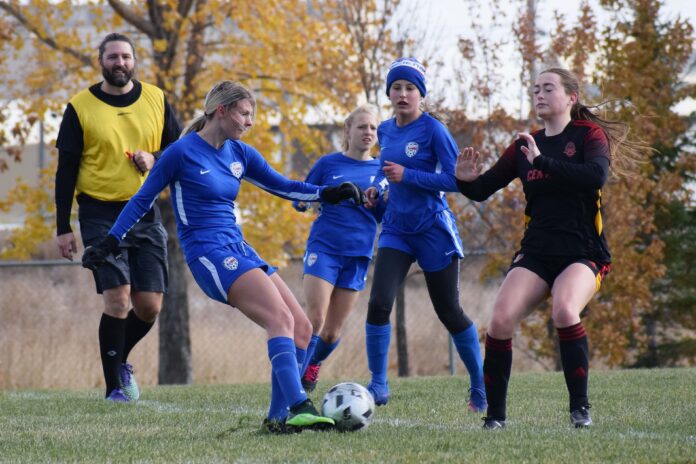 The Swift Current Comp. Ardens advanced to the Moose Jaw High School Girls Soccer League championship match with a 10-0 win over the Moose Jaw Central Cyclones on Saturday.
The unbeaten Ardens were led by three goals and two assists from grade 12 striker Jaycee Berggren and two goals and two assists from grade 12 midfielder Tenille Willows, who opened the scoring from the penalty spot after the Ardens had failed to find the back of the net in the opening seven minutes.
Dani Meyer added two goals and one assist, while Navy Louma added a goal and an assist. Charlotte Kochan and Heidi Spetz also scored. Addison Allen and Raya Lamontagne added assists.
Emma Moen and Olami Akinfiresoye shared the clean sheet in goal.
The Ardens will face the second-place Yorkton Regional Raiders in the championship match on Tuesday in Moose Jaw.