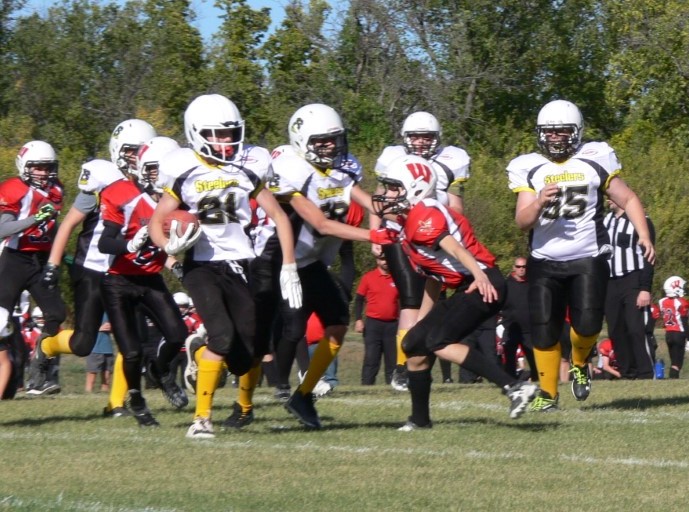 The Swift Current U14 Steelers will host the Weyburn Falcons in the Kinsmen Moose Jaw Minor Football U14 League semi-final on Sunday,
The Steelers placed first in the Moose Jaw U14 Minor Football League regular season with a 4-2 record. They closed out the regular season with a 21-0 win over Weyburn on their home field. They had lost 34-8 in Weyburn earlier in the season.
"Our keys to winning are getting a good push from the offensive line so that our running game can keep the ball and the chains moving," said Steelers Defensive Coordinator Tyson Congdon. "On the other side of the ball, we need our defence to keep over powering the other team's interior and creating a lot of pressure to force them to make quick decisions. We also need the leaders on the team to step up and keep the boys engaged all game."
Congdon is expecting big performances from captains Cade Sanderson, Jackson Gording-Dovell, Chase Auseth, Jordy Beaudoin and Jamie Robertson.
Weyburn defeated Estevan 40-0 in the quarter-final game on Thursday to advance to the semi-final. The Falcons finished with a 3-3 record, in fourth spot in the five-team league.
Kick-off will be at 1 p.m. at Colts Field.