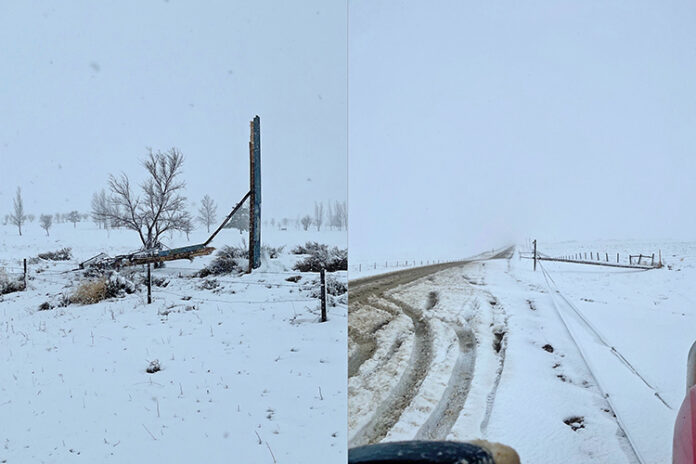 SaskPower crews were able to restore electricity in a number of Southwest communities who were without power for much of Tuesday afternoon.
SaskPower reported that crews were able to restore power to Eastend, Val Marie, Climax and the surrounding rural areas at around 6:15 p.m. tonight.
However, the lines feeding Maple Creek sustained significant damage from this storm, and as a result, all 3,320 customers in the Maple Creek area will remain without power overnight.
Crews were also able to restore power to the Shaunavon district tonight (restoring about 500 customers).
SaskPower reports that work will begin quickly to complete repairs once weather conditions permit on Wednesday.
"We have crews staged in Swift Current ready to continue restoration efforts first thing in the morning, and a helicopter will be utilized tomorrow to help with damage assessment," a SaskPower media update reported.
"Initial estimates put over 200 cross arms and 200 to 300 power poles damaged from winds and heavy precipitation. We are deploying a significant amount of material and equipment to the region to restore interrupted service as soon as we're able."
The SaskPower Outage Centre has received over 30 calls reporting downed lines. It's extremely important that if anyone comes across a downed or low-hanging power line to stay clear (10 metres or 33 feet) and call our Outage Centre (or 911 in an emergency).