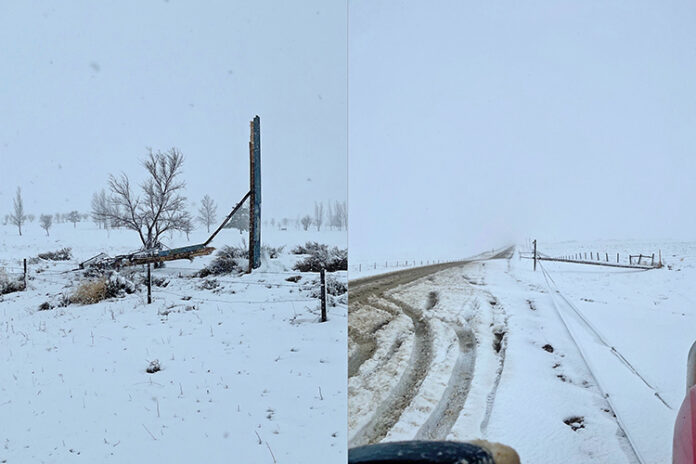 SaskPower crews are working in the Maple Creek and Eastend areas this afternoon to restore power and repair roughly 40 power poles which have been knocked over by gusting winds.
In an update at 4 p.m., SaskPower said there were approximately 6,500 customers without power as a result of the storm which was delivering wind gusts of up to 90 kilometres per hour and heavy snowfall amounts for much of the day.
SaskPower noted the communities of Maple Creek and Eastend are currently completely without power due to widespread damage to power lines and poles.
Initial patrols have identified roughly 40 power poles that have been knocked over from the wind, and a three to five kilometre section of power line south of Maple Creek is down.
"The weather continues to work against us – dangerous wind speeds, poor road conditions, and low visibility are hampering our restoration efforts. Once conditions improve to the point where work can be done safely, several crews from the area are waiting on standby to start repairs. We anticipate some customers to remain without power overnight, though at this point, we don't have specific number yet. When an update is available, it will be provided to you," a SaskPower media update noted.
Due to the nature of this storm, there's a chance that customers may come across a downed power line or other damaged infrastructure. If anyone comes across a downed line, they should remain back at least 10 metres (33 feet) and call the SaskPower Outage Centre at 310-2220.