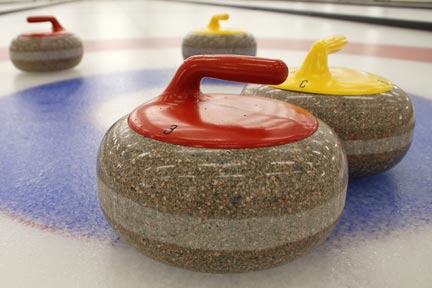 Swift Current will be hosting a Sask Curling Tour Mixed Doubles event this weekend.
10 of the top teams from around Western Canada will be competing for valuable Olympic Trial Points. The event will be headlined by notable curlers such as Jimmy Cotter from British Columbia, as well as 11-time Scotties representative Michelle Englot from Saskatchewan and former World Junior Champion and seven-time Brier representative Steve Laycock.
Swift Current's very own Chris Haichert and Swift Slider's junior curler Raechel Schlecter will be putting their skills to the test against some of the top mixed doubles teams in the country.
Haichert and Schlecter will play in the opening draw on Friday at 8 p.m. at the Swift Current Curling Club in the Innovation Credit Union iplex.
Saturday's draws will begin at 10:30 a.m., 1:30 p.m., and 4:30 p.m.
Playoffs will be on Sunday at 8 a.m., 10 a.m. and the championship game begins at 12 p.m.
Also, the Swift Current Curling Club has recently unveiled its brand new website https://www.sccurlingclub.ca/
Fans can watch all the games live on our Curling Stadium Live Stream Platform, which can be found on the home screen of the club's website.