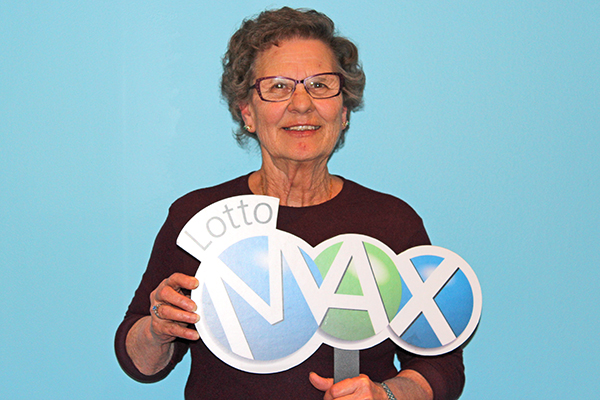 A Swift Current woman is $324,588 richer after cashing in a winning ticket from the December 30 Lotto Max draw.
Patricia Dauk matched six numbers and the bonus number during the final Lotto Max draw of 2016, and she shared her jackpot with other winning ticket holders in Ontario, Quebec, and in the Atlantic Provinces.
"I was at the store and checked a couple tickets with the store clerk,"" Dauk said in a press release. ""I looked at the prize amount and all of a sudden a bunch of people gathered around me and congratulated me on the win.""
The happy winner said she has a few plans for her winnings. She started by treating her family to a special meal to celebrate her win.
""'I'm going to share this with my family and take a trip to Kelowna, B.C.""
""This gives me some play money,"" she laughed.
Dauk purchased her winning ticket at the Pioneer Co-op in the Wheatland Mall.