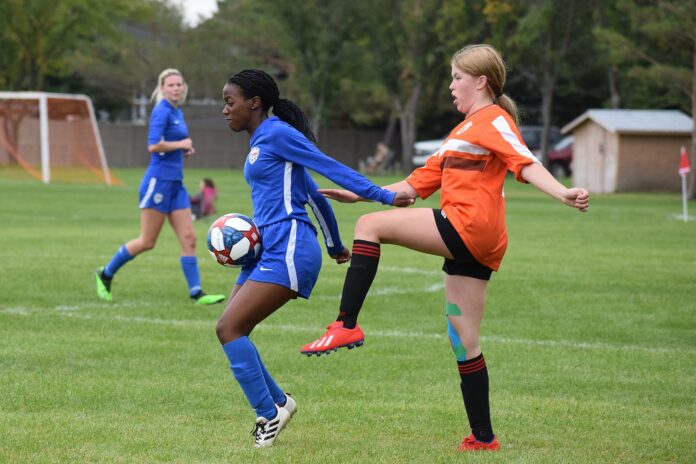 The Swift Current Comp. Ardens made a triumphant return to the pitch in Moose Jaw with a pair of lopsided victories on Saturday in their first matches in 687 days.
The 11-time defending Moose Jaw High School Girls Soccer League champions opened the season with a 10-3 win over the Yorkton Sacred Heart Saints. Striker Jaycee Berggren led the Ardens with four goals, while captain Bryn Haubrich added two goals and one assist.
Olivia Koebel, Ally Metke, Heidi Spetz, and Hailey Klimm all added single goals. Tenille Willows picked up two assists, while rookies Dani Meyer and Addison Allen picked up single helpers. Emma Moen earned the win in goal.
The Ardens had an improved performance in an 9-0 win over the Yorkton Regional Raiders as Moen earned the clean sheet in goal.
Berggren continued her torrid scoring pace with another four-goal outing to go along with one assist. Allen continued a strong Ardens debut with two goals and one assist. Spetz, Koebel, and Klimm all scored for a second straight game. Meyer helped spark the attack with four assists and Ally Metke added a single helper.
The Ardens will make their home debut on Tuesday when they host the Moose Jaw Vanier Spirits at 4:30 p.m. at Irwin Field.