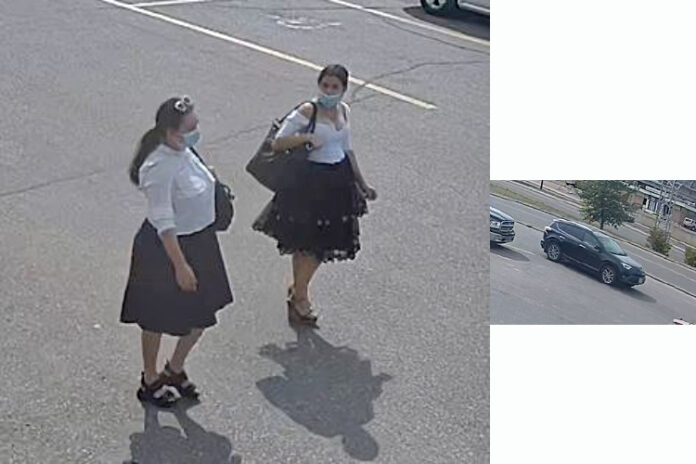 The Swift Current Municipal RCMP are requesting for assistance from the public. At approximately 2:25 p.m. on Wednesday September 8, four individuals, two females and two males, entered a business on the 900 Block of Central Avenue. The two females entered together, while the males entered at different times. A few minutes later, the two females exited the store along with one male. Approximately five minutes later, the three people that left the store returned to the store. While inside, the two males distracted staff while the two females stole approximately $3,800 worth of Dior brand perfume. The two females walked out of the store, followed shortly after by the two males.
They left in a dark blue or black small SUV, possibly a RAV 4 or Honda CR-V.
The individuals are described as non-Caucasian. Both males were wearing ball caps and the females were in long skirts with white blouses carrying large shoulder bags. All suspects were wearing medical style masks. Photos of the female suspects and the vehicle are attached.
If any you have any information about this theft, please contact Swift Current RCMP at 306-778-4870 or Crimestoppers at 1-800-222-8477.