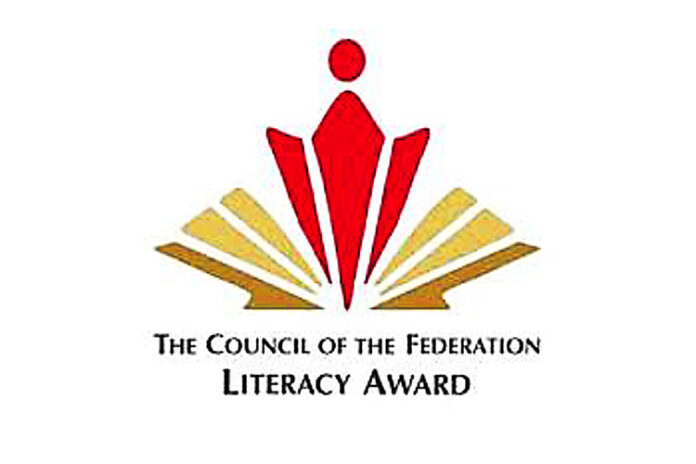 The Family Resource Centre Swift Current Inc. is the 2021 Saskatchewan recipient of the Council of the Federation Literacy Award (COFLA).
The COFLA is given each year to a recipient in each province and territory, recognizing outstanding achievement, innovative practice and excellence in literacy. Saskatchewan's theme for 2021 is community literacy leadership, and the recipient must have provided significant contributions to the advancement of family literacy in Saskatchewan.
The Family Resource Centre Swift Current Inc. incorporates literacy development within various programs, including swimming, music and cooking classes, as well as the Driving for Success program. During the COVID-19 pandemic, the organization adapted to provide innovative supports, including providing computers to families, offering programming outdoors or with reduced class sizes and dropping off kits with books, craft supplies, puzzles and perishable food items.
"Being recognized with a literacy award through a time of utmost challenges, it's heartwarming and just fabulous," recently retired Executive Director of Family Resource Centre Swift Current Inc. Anne Ford said. "I'm just so proud of our organization, our board and our staff, that we were able to continue programming when so many other services were reduced. So as the need increased, we were able to respond positively. It was just such a group effort."
"There is so much to celebrate," new Executive Director of Family Resource Centre Swift Current Inc. Laura Beddome said. "I am inspired by the work of this talented and dedicated team of board members, staff and partners who consistently champion literacy and who, when faced with obstacles, asked 'What can we do?' and then worked together do it, to meaningfully support families throughout a time of unprecedented need."
"It is wonderful to see this award going to such a deserving organization as we celebrate Literacy Day in Saskatchewan today," Mental Health and Addictions, Seniors and Rural and Remote Health Minister and Swift Current MLA Everett Hindley said on behalf of Education Minister Dustin Duncan. "The Family Resource Centre is doing important work in Swift Current, as they contribute to improving literacy levels, strengthening family engagement, and increasing families' capacity to support their children's learning."
The award will be celebrated at a September 9 event in Swift Current. Minister Hindley will present the organization's staff with a certificate, a medallion and a monetary prize.
The Ministry of Education provides funding to Great Plains College, which supports Family Resource Centre Swift Current Inc. through the cooperative Southwest Literacy Committee.
More information on the COFLA is available at www.saskatchewan.ca/government/heritage-honours-and-awards/council-of-the-federation-literacy-award.