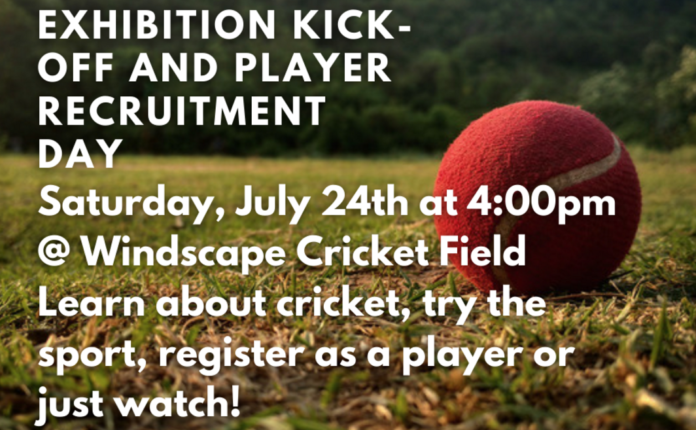 The newly formed Swift Current Cricket Association will hold a 'Exhibition Kick-off and Player Recruitment Dayn' which will take place Saturday, July 24 starting at 4 p.m.
Anyone interested in learning about cricket, trying out the sport, or registering as a player is invited to come out. Spectators are also welcome. The event will be held at the Windscape Cricket Field located just south of Swift Current on 11th Ave SW.
For more information contact the SCCA President, Navi at naviss1122@gmail.com, or Vice-President Viju at 306-750-6167.