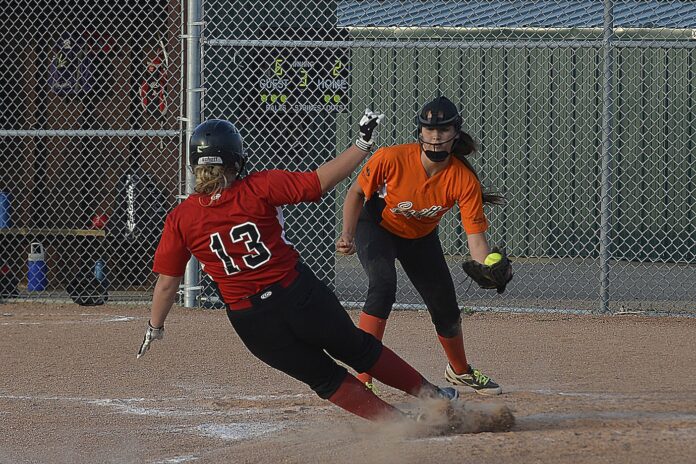 The Swift Current U14 Sonic girls softball team won six of seven games last week in exhibition and tournament action.
Tuesday, the Sonic hosted the Rosetown Angels and collected 5-3 and 8-6 wins.
They attended the Moose Jaw Ice tournament over the weekend and won their first four games before being eliminated in the semi-final.
The Sonic faced a strong team from the Battlefords in their opening game but emerged with a 9-8 victory. The Sonic got down 5-0 early but clawed their way back with seven runs in the fourth inning. The game was tied at 7-7 going into the final inning and the Sonic scored two runs in the top half of the inning and held Battlefords to one in the bottom half for a 9-8 win.
The second game Saturday was against the Gravelbourg Lightning. The Sonic bats were hot early, jumping out to a 12-0 lead and then cruised to a 16-8 victory.
Sunday morning, in their first of three back-to-back-to-back games, the Sonic again had hot bats early, getting a 12-1 win over the Lumsden Cubs.
In their final round-robin game the Sonic faced the Moose Jaw U12 A Ice. The Sonic won 15-3 to win their pool with a 4-0 record.
The Sonic then faced the Tisdale Riverdogs in semi-final. Much like their first game of the tournament, the Sonic found themselves down early, but this time ran out of steam and could not muster a comeback in a 13-3 loss to Tisdale.
The U14 Sonic currently sport a 9-2 record as they head up the #4 highway on Tuesday for a doubleheader in Rosetown against the Angels.