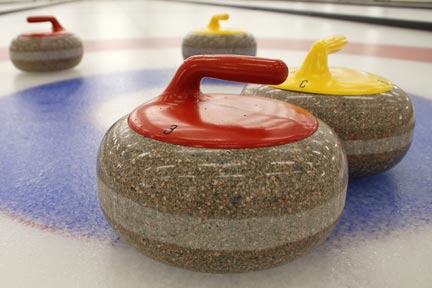 The Westax rink remains alone atop the Swift Current Curling Club – Innovation Credit Union Super League. Westax defeated Subway on Thursday to move to 5-0, the lone unbeaten rink remaining in the 14-team league. The Quintin rink defeated the Swift Sliders to sit alone in second at 4-1.
November 12 results:
Westax defeated Subway; Swift Plumbing defeated James; SWT defeated Therrien Construction; Thibault Auto defeated CMX; Quintin defeated Swift Sliders; Kruse Glass defeated B&A Petroleum; Techmation Electric & Controls defeated First Avenue Dental.
November 19 schedule:
Swift Sliders vs Thibault Auto; First Avenue Dental vs Kruse Glass; CMX vs Subway; Techmation Electric & Controls vs Therrien Construction; Swift Plumbing vs SWT; James vs Westax; B&A Petroleum vs Quintin.
Standings (as of November 12)
1 – Westax 5-0-0
2 – Quintin 4–1-0
3 – Techmation Electric & Controls 3-1-0
4 – First Avenue Dental 3-2-0
5 – Therrien Construction 3-2-0
6 – Subway 3-2-0
7 – Swift Sliders 3-2-0
8 – Swift Plumbing 2-3-0
9 – James 2–3-0
10 – Kruse Glass 2–3-0
11 – Thibault Auto 1-3-0
12 – B&A Petroleum 1-3-0
13 – SWT 1-3-0
14 – CMX 0–5-0