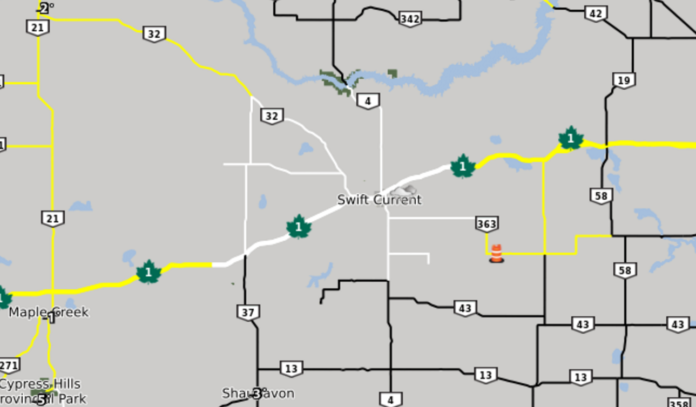 The Saskatchewan RCMP would like to advise the public of inclement weather in the western part of the province that is affecting road conditions.
Maidstone RCMP have responded to multiple motor vehicle incidents since late this afternoon, including collisions and vehicles in the ditch. Officers are reporting blizzard-like conditions with reduced to zero visibility, icy roads and blowing snow.
Similar conditions are being reported by officers in the Leader and Maple Creek areas and the Highway Hotline shows a weather system moving east from the Alberta border that is impacting areas including Meadow Lake, North Battleford, Glaslyn, Turtleford and St. Walburg, among others. Travel is currently not recommended in those areas.
No matter where you are in the province, if you are planning to travel, please check your local weather and the Highway Hotline for up-to-date road conditions: http://hotline.gov.sk.ca/map.html
We recommend drivers heed all warnings, travel advisories and closure notices even if the weather seems good at the time of your planned departure.