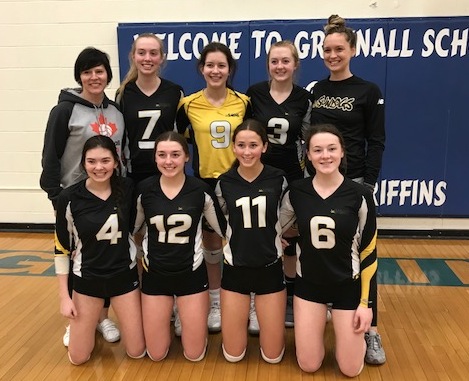 The Swift Current U18 Female Junior SunDogs won five consecutive matches to place second at the U18 Regina Cougar Invitational in Balgonie.
The SunDogs finished first in the round robin with a 4-1 match record. They lost their opener to the Regina Cougars (25-21, 18-25), before rattling off wins over the Regina Wascana Selects (25-17, 24-26), Kelvington's Pipestone Crocs (25-19, 25-17), Bengough's Big Muddy Outlaws (25-9, 25-7), and Saskatoon's JCVC Impact (25-17, 25-15).
They defeated the Pipestone Crocs again in the semi-final (25-18, 25-16) before losing the championship match in three sets to the Regina Cougars (19-25, 25-20, 9-15).