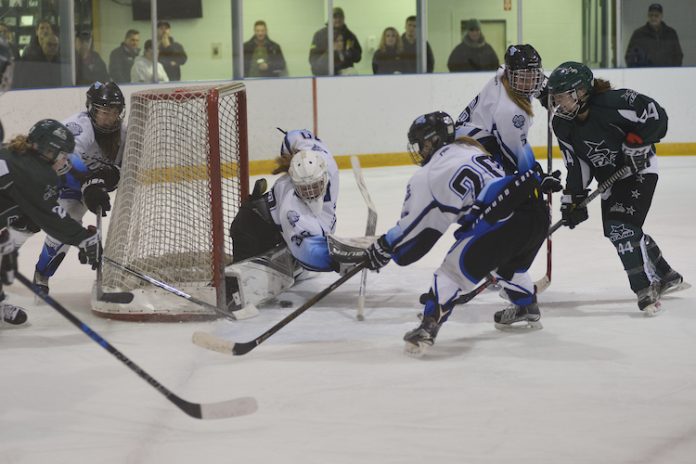 The Swift Current Diamond Energy Wildcats continued a difficult stretch in their Saskatchewan Female Midget AAA Hockey League schedule with two losses to the league leading Saskatoon Stars.
Saturday, the host Wildcats lost 7-2 after being outshot 45-20. Janessa Fournier and Chloe Smith scored second-period goals for the Wildcats with assists from Kenedee Klevgaard, Taylor Lind, and Mikayla Swallow. Harper Davey was tagged with the loss despite making 37 saves.
Sunday, the Wildcats limited the Stars to 29 shots on goal in a 4-1 loss. Taylor Lind scored the only goal with assists from Smith and Brynn Doerksen. Amara Lewendon took the loss with 25 saves.
The Wildcats dropped to 7-9-0-6 after being swept by the Stars (18-2-0-1) for a second straight weekend.
The Wildcats will take part in Hockey Day in Saskatchewan next weekend with road games against the Prince Albert Bears (12-4-3-0) at the Shellbrook Skating Rink and Pinehouse Arena.