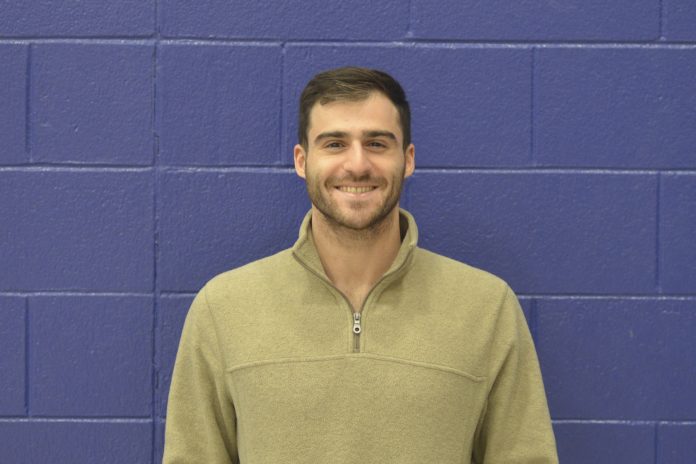 The Swift Current Barracuda Swim Club is excited to welcome new Head Coach Homayoun (Homie) Haghighi Jadid. The Barracudas know he will be a great addition to the team and to the community of Swift Current. He will take over for long time Swift Current swim Coach Jackie Powell, who so graciously stepped up to coach the club while he worked his way here. We will still see Coach Jackie on deck as she will be continuing to share her vast knowledge of swimming with the kids.
It has been months in the making to bring Homie to Canada. He comes to the club from Iran, by the way of the United States. His love and passion for swimming began early in life when he started swimming at age seven. By age 13 he had competed at the National level, where he earned six gold medals. In 2009 he was one of only six swimmers to be invited from Iran to attend the Youth Asian Games in Singapore. Homie trained with the Croation/Iranian team in Bulgaria, Thailand, and Singapore. He earned three National records in Iran for breaststroke.
By age 17 he moved to Tehran where he qualified for the Youth Olympic Games in 2010. Being at the games opened his eyes to the potential that swimming offered. It was then that the seed was planted to become a student athlete in the United States. It took great determination and perseverance over the next four years to achieve his goal of swimming abroad.
He credits the people in his life at the time who helped to make his dreams a reality. Haghighi explains, "It is the adventure, the people I have met and the education that I am grateful to the sport and all it gave me. It gave me a vision for life."
In 2014 Homie was accepted into Limestone College in South Carolina, where he earned his B. A. in Finance and Economics, as well the honor of being a NCAA Division II All-American. He then furthered his education at Carthage College in Wisconsin with an M. A. in Education. During these years he honed his skills as a graduate assistant swimming and diving coach at Limestone College, Texas A and M, Carthage College and Stanford University.
As for coming to Swift Current, Homie says, he's been overwhelmed by the reception from the club and the support he has received from the parents. "I only moved here three weeks ago, but already it feels like home."
His goal is to teach the sport of swimming to the children of Swift Current and see them appreciate their time in the water. He hopes to pass on his passion for the sport, "I want to help the kids learn how to compete, and lose and get up to compete again. After all, it is the adventure of a lifetime."
The Barracudas will attend their next swim meet in Moose Jaw on March 6. They will host their home meet on April 4.  
Submitted by Heather Carleton