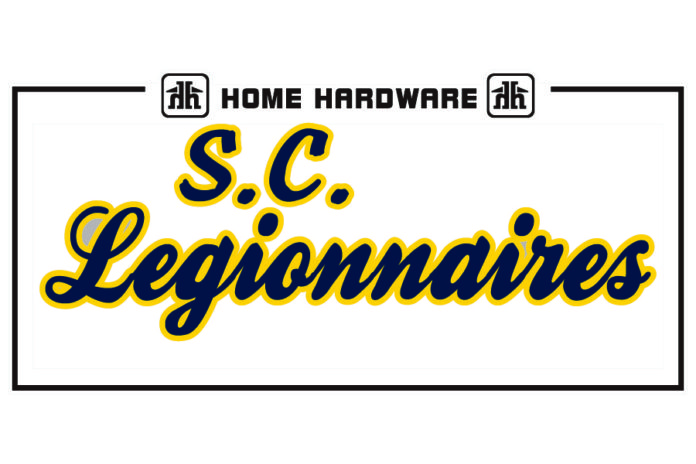 The Swift Current Home Hardware Legionnaires returned home with a win and a loss from a Saskatchewan Midget AAA Hockey League visit to the Battlefords Stars over the weekend.
Saturday, former Legionnaires netminder Ethan Hein made 34 saves to lead the host Stars to a 4-2 win. Jaxon Martens led the Legionnaires with a goal and an assist, while Maguire Scheidt scored as well. Logan Linklater picked up the other assist. Jacob Herman took the loss with 22 saves.
Carson Dobson scored twice for the Stars, while Jake Southgate and Noah Schindel also scored.
Sunday, the Legionnaires bounced back with a 5-1 win over the Stars as they fired 49 shots on goal. Justin Dueck earned the win with 27 saves.
Brandon Von Hagen led the Legionnaires with two goals and Quinn Strang picked up a pair of assists.
Scheidt, Martens, and Spencer Bell also found the back of the net. Ryan McCleary, Jakin Lawrence, and Ashton Fishley all added assists.
Tanner Willick scored the lone goal for the Stars and Hein made 44 saves in a losing cause.
The Legionnaires remain in eighth spot in the Saskatchewan Midget AAA Hockey League with an 18-15-1-3 record, 11 points ahead of the Stars (13-21-2-1).
The Legionnaires will visit the fourth-place Saskatoon Blazers 25-9-0-1) on Wednesday.