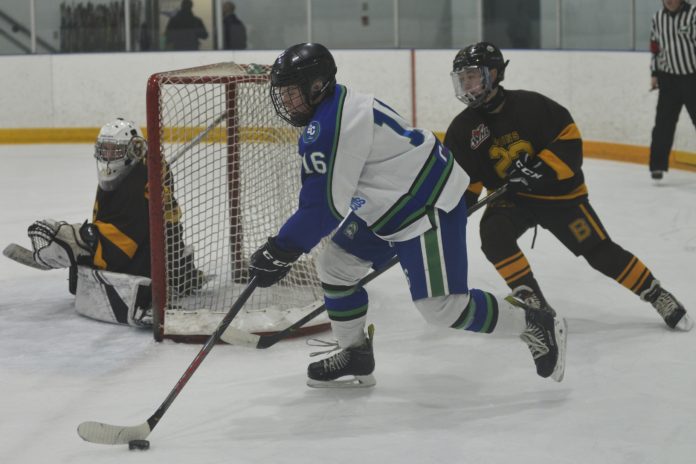 The Swift Current Pure Chem Bantam AA Broncos split a weekend home stand in the Saskatchewan Bantam AA Hockey League.
Saturday, the Bantam Broncos had their offense in high gear during a 12-1 win over the visiting Estevan Bruins.
Brayden Sumner scored five goals and Kalan Lind finished with three goals and three assists.
Jace Bymoen registered four assists, Kade Stringer notched two goals and one assist, and Kaden Regier had a three-assist outing.
Sunday, the Broncos were outscored 3-0 in the final frame in a 7-6 loss to the visiting Saskatoon Maniacs. Lind led the Broncos with three goals and two assists. Sumner scored twice and Williams added a goal and an assist.
Cutter Knight, Herman, Bymoen, and Campell Pinsonneault all added assists. Lukas Toth took the loss with 22 saves.
The Maniacs moved into top spot in the North Division with a 19-4-0-1 record. Swift Current was third in the South Division with a 16-7-0-0 record.
The Broncos will visit the Moose Jaw Warriors on Thursday. They will host the Melville Millionaires on Sunday at 4:45 p.m. at Fairview West Arena.