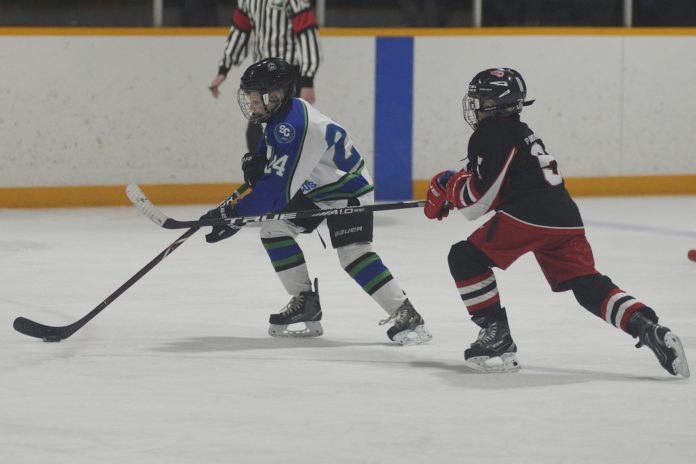 The Swift Current Tarpon Energy Atom AA Broncos wrapped up first place in the South East Atom Tier 1 Hockey League regular season with a pair of home wins over the Weyburn Redwings.
Saturday, the Atom Broncos opened the weekend with a 7-1 win. Carter Moen led the Broncos with two goals and one assist, while Kasey Gleim and Jaxson Squires each registered a goal and two assists.
Taye Silbernagel added a goal and an assist and Jamie Kirwan registered a pair of assists. Matty Schmiess and Tysen Kobley also scored. Zane Laforge, Dane Irwin, Kadyn Olfert, Luke Lafontaine, and Laynee Rondeau all added assists. Hudson Rijvers earned the win in goal.
Sunday, the Broncos followed up with a 9-2 victory, led by a hat trick from Jamie Kirwan and three assists from Gleim. Schmiess and Olfert both scored twice. Watson added a goal and an assist and Squires added a pair of assists. Silbernagel also scored, while Dane Irwin, Moen, Rondeau, Ryder Leshures, and Laforge all added assists as Kaleigha Irwin earned the win in goal.
The Broncos will be in Moosomin for two league games this weekend.