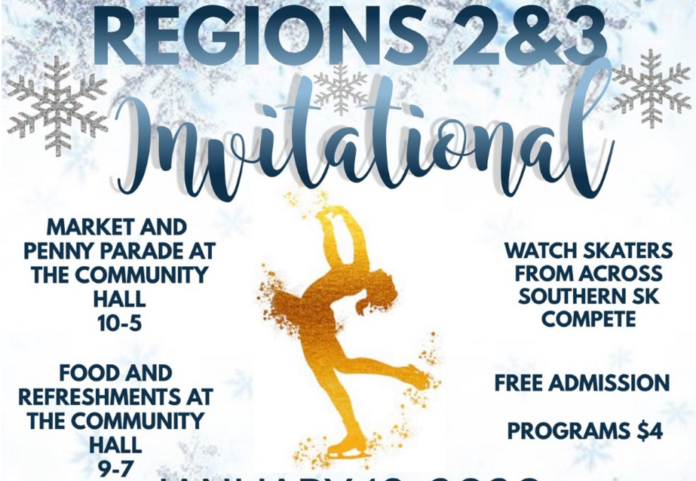 Skaters from across Southern Saskatchewan will converge in Mossbank this weekend for the Regions 2&3 Invitational.
The Mossbank Skating Club will host the event on Saturday from 9 a.m. – 9:30 p.m. at the Mossback Centennial Arena. Admission is free, while programs will be $4.
80 skaters will compete from 13 different clubs across Southern Saskatchewan, including Maple Creek, Eastend, Swift Current, Coronach, and Pense.
Food and refreshments will be available at the Community Hall from 9 a.m. – 7 p.m., while a market and penny parade will also take place at the Community Hall from 10 a.m. – 5 p.m.
For more information visit the Mossbank Skating Club page on Facebook.