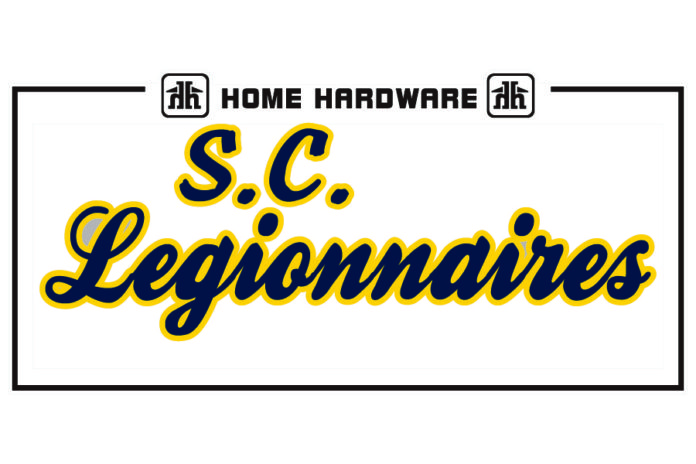 The Swift Current Home Hardware Legionnaires split their two-day road trip in the Saskatchewan Midget AAA Hockey League over the weekend.
Saturday, the Legionnaires allowed five goals in the first period in a 5-2 loss to the host Notre Dame Hounds.
Cash Arntsen and Jaxon Martens scored in the third period with assists from Quinn Strang, Brandon Von Hagen, Logan Linklater, and Riley Dekowny.
Jacob Herman allowed three goals on five shots over 5:43. Justin Dueck made 30 saves on 32 shots over 54:17 of work.
Sunday, the Legionnaires scored twice in each period to defeat the host Yorkton Maulers 6-2. Martens led the Legionnaires with a goal and three assists. Dekowny and Strang each finished with a goal and an assist, while Von Hagen and Brett Fogg both had two-assist outings. Arntsen, Linklater, and Jonah Regier also scored, while Spencer Bell added a single assist. Herman earned the win with 24 saves.
The Legionnaires finished the weekend with a 12-9-0-1 record, sixth in the 12-team SMAAAHL.
The Legionnaires will open a five-game home stand on Tuesday when they host the Moose Jaw Warriors at 7:45 p.m.