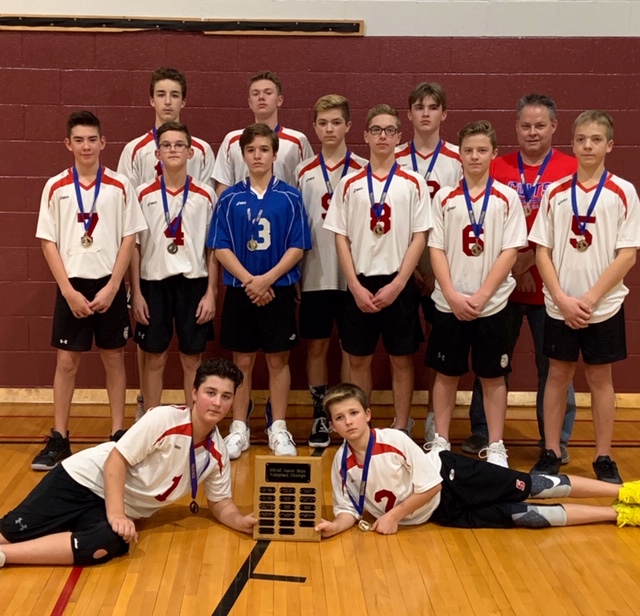 The Swift Current Comp. Grade 9 Colts capped a fine season with a Junior SWAC Volleyball Championship in Fox Valley on Saturday.
The Junior SWAC Championship featured Ecole Centennial and SCCHS from Rolling Hills, Frontier and Eastend from Whitemud, and Fox Valley and Leader from the Cypress Hills district.
The Colts defeated Leader (25 -13, 25-22) and Eastend (25 – 9, 25 – 13) in the round robin.
The Grade Nine Colts added a semi-final win over Ecole Centennial (25-9, 26-24). They defeated the host Fox Valley Legends 25-8 and 25-23 to claim the SWAC title.
The Grade Nine Colts concluded the season with 48 games won and only six games lost, giving them a 24-2-1 match record for the year
"The boys improved a lot from the beginning of September until this past weekend, and it was great working with this group of young men," said coach Brent Millar.