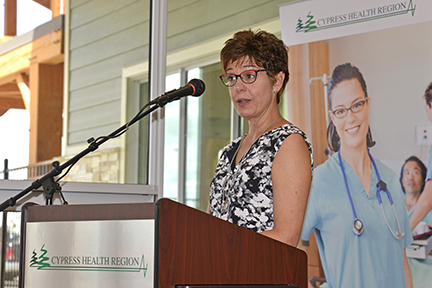 Former Cypress Health Region CEO Beth Vachon has been given the duty of being the lead person in change of Saskatchewan's transition to a single health authority.
Vachon was appointed to the new position the day after Provincial Health Minister Jim Reiter adopted all of the recommendations contained in the Health System Structure Report tabled by the Saskatchewan Advisory Panel.
Vachon was seconded to the position of Special Advisor to the Deputy Minister of Health, meaning the province appointed her to this temporary duty.
Now based out of Regina to handle this responsibility, Vachon relinquished her role as CEO of the Cypress Health Region.
The Cypress Regional Health Authority Board appointed Larry Allsen as Interim-CEO. He previously served the Region as Chief Financial Officer and Vice President of Corporate Services.